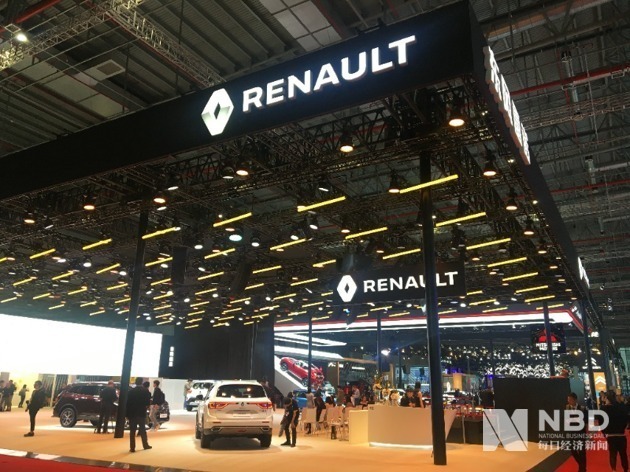 Photo/Zhang Bei (NBD)
July 18 (NBD) -- Chinese carmaker Jiangling Motors Corporation Group ("JMCG") and its French counterpart Renault announced on Wednesday that they have set up a joint venture to target the Chinese new-energy vehicle (NEV) market.
Renault will take a 50 percent stake in JMEV with an investment of one billion yuan (145 million U.S. dollars). JMCG will hold a 37 percent stake in the joint venture.
From the official website of JMEV, National Business Daily noticed that the company, founded in 2015, has obtained the NEV production certificate from the Ministry of Industry and Information Technology.
The NEV firm now has a production plant with an annual output of 50,000 cars and is planning a new plant with a designed yearly output of 300,000 vehicles.
The cooperation with JMCG on new energy business will help support Renault's future development in China, said Francois Provost, senior vice president and chairman of China region for Renault.
JMCG chairman Qiu Tiangao, noted that by partnering with Renault, JMEV will be able to elevate its comprehensive competitiveness to a new level and penetrate deeper into China's NEV sector.
Email: gaohan@nbd.com.cn
Editor: Gao Han