July 17 (NBD) -- On Tuesday, the Third International High-level Forum on Sustainable Urban Development was unveiled in Chengdu, Southwest China.
As an important session of the forum, the panel dialogue themed with "Garden City and Livable Environment" witnessed guests at home and abroad gathering together to share insights on how to build park cities for residents' well-being.
"A park city should be more human-oriented and inclusive," Chuah Hock Seong, the group director of National Parks Board, Singapore, said in an interview with National Business Daily (NBD). "It should not be only accessed by able-bodied people but disadvantaged groups, and not merely by humans but other creatures."
Chuah's remarks point out the role of park cities, which is in Carl Sidiropoulos-Muller's words, "Park cities conduce to people's mental state by connecting them with nature." Muller serves as Interim Chief Executive Officer of Sustainability Victoria, Australia.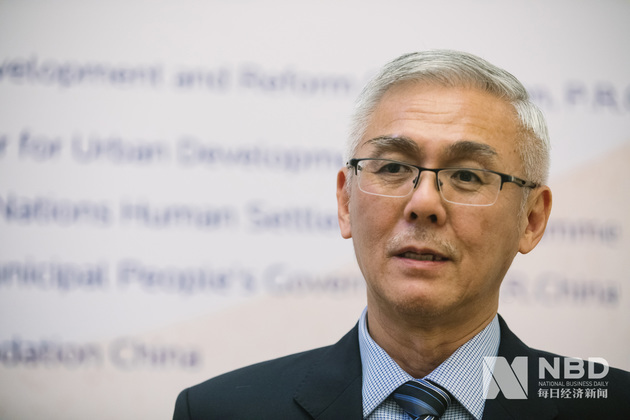 Chuah Hock Seong [Photo/Zhang Jian (NBD)]
People-oriented and inclusive park cities
Muller told NBD, "When building a livable garden city, what we really focus on is the people."
Melbourne, where Muller comes from, is praised as a garden city with botanical gardens and parks constituting 1/4 of its total urban areas. He said that the city has paid great attention to building parks from its inception in the 1850s.
In Muller's mind, an ideal park city should offer people an easy access to the natural environment. "When people deeply connect with nature and value parks a lot, you could say a park city is successful."
Chuah also emphasized the importance of park cities' role of serving people, noting that facilities in a park city should be people-oriented by being available to both physically fit people and the disadvantaged.
Giving an example in his homeland, Chuah said to NBD that Singapore is working with medical schools to build therapeutic gardens for the elderly who suffer from Alzheimer's disease. Those gardens provide the patients with oases of tranquility as a treatment, Chuah added.
NBD noticed that the city where the forum is held is also aiming at building itself into a global part city. Starting from September 2017, Chengdu set the target to construct 17,000-kilometer greenways in total. As of January this year, the length of Chengdu's greenways has totaled over 2,600 kilometers.
As numerous cities endeavor to be park cities, how to retain distinctiveness becomes an issue on the agenda. "It would be a solution to resort more to local vegetation species and keep natural ecological zones with different kinds of creatures in the parks to achieve biodiversity," suggested Chuah.
According to Muller, a park city could be built upon the characteristics of the city's landscape and cultural heritages to stand out. "Integrating sustainable practices is also important for building a park city," he emphasized.
At the same time, Chuah aslo stressed the sustainability of park cities through maintenance and management in a scientific manner. "Mr. Lee Kuan Yew once said if it took 1 Singapore dollar to build a park today, we should maintain it at the cost of 1.2 tomorrow." Lee is Singapore's former Prime Minister who inaugurated the country's course to be a garden city.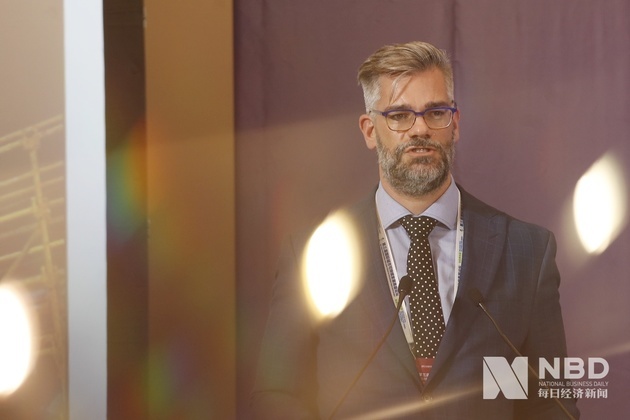 Carl Sidiropoulos-Muller [Photo/Zhang Jian (NBD)]
Park city delivers economic benefits
In the views of Muller, a park city can foster favorable environment for business, apart from the benefits for residents' welfare. "Building a park city is also building a right environment for business prospects."
Credited as "The Most Livable City" by the Global Livability Report released by the Economic Intelligence Unit for consecutive 7 years between 2010 and 2017, Melbourne ranked top in Australia in terms of GDP growth which stood at 4.3 percent, according to a report released by SGS Economics and Planning.
Singapore, thousands of kilometers away from Melbourne, serves as another example of the economic benefits that a park city can bring. Singapore is one of the most famous garden cities in the world. 
"Singapore is geographically small and short of natural resources. In order to draw foreign investments, Singapore proposed to be a garden city years ago," Chuah told NBD. "This has stimulated the employment as foreign companies settled in and created plenty of job opportunities."
Covering an area of only 721.5 square kilometers as the country is, in 2018, Singapore ranked fourth in the world in terms of foreign direct investments with 78 billion U.S. dollars, according to the World Investment Report 2019 published by the United Nations Conference on Trade and Development.
NBD found that a number of real-estate developers in Singapore tend to highlight the parks neighboring the residential areas as a promotion approach, thus accelerating the appreciation of those buildings.
Besides being used as a promotion means in the real estate sector, a park city can also create opportunities of related construction projects. For instance, the first Park City Forum held in Chengdu this April witnessed the signing of construction projects worth 84.43 billion yuan covering cultural tourism, sports leisure, ecological gardens, etc.
Email: gaohan@nbd.com.cn
Editor: Wen Qiao