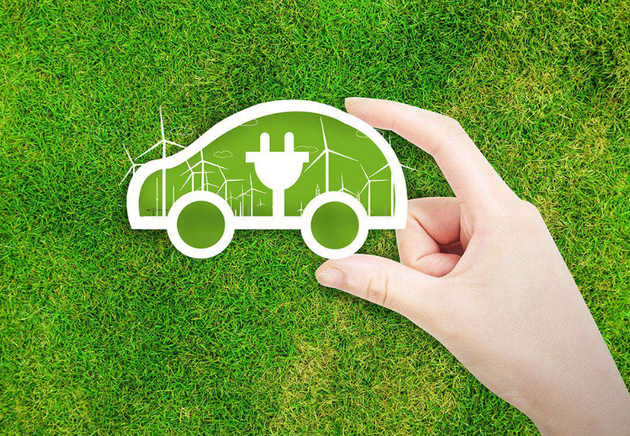 Photo/Shetuwang
June 18 (NBD) -- Wang Xing, CEO of lifestyle service platform Meituan Dianping, intended to lead the latest financing round of Chinese new-energy vehicle (NEV) manufacturer CHJ Automotive by investing 300 million U.S. dollars, with 15 million U.S. dollars from a fund of Meituan Dianping and the 285 million U.S. dollars from Wang Xing, news outlet LatePost reported.
It is said CHJ Automotive plans to raise a total of 500 million U.S. dollars in the new funding round. While its founder Li Xiang will contribute about 100 million U.S. dollars and other investors include information aggregator Jinri Toutiao, Matrix Partners, Shougang Fund, and Bluerun Ventures.
Upon the completion of the financing, the valuation of the automaker will top 2.9 billion U.S. dollars, which will surpass leading NEV player NIO's 2.55 billion U.S. dollars.
Founded in July 2015, CHJ Automotive is engaged in smart electric vehicle manufacture. This April, the company launched its first mass-produced NEV model Lixiang One priced at 328,000 yuan (47,576 U.S. dollars). The delivery was scheduled to start in the fourth quarter of 2019. According to the company's plan, 50,000 units will be delivered by the second quarter of 2019 and 100,000 by the end of next year.
LatePost said Wang decided to make investment in CHJ Automotive after having talks with Li Xiang one and a half months ago. An insider revealed that Wang regarded Li as an outstanding and admirable entrepreneur.
Before the new fundraising, the company has landed over 4.4 billion yuan via the past 6 rounds of financing.
An investment of 300 million U.S. dollars is not big for a NEV company, as a full-fledged NEV maker generally require an input of more than 1.5 billion U.S. dollars, said Lin Boqiang, director of China Center for Energy Economic Research at Xiamen University.
In Lin's views, NEV enterprises are not proper choices of investment in the short term, given that all players are in deficit. For instance, NIO that has collected over 31.8 billion yuan since 2015 posted a net loss of 2.6 billion yuan in the first quarter of 2019 fiscal year ended March 31, representing a year-over-year surge of 71.4 percent.
A report on Chinese NEV market from Deloitte pointed out declining subsidies, overcapacity and large number of NEV players caused intensifying competition, which brought difficulty for the enterprises to make profits.
In addition, huge R&D spending and input needed in new retail transformation pushed up the costs and the NEV firms may find their sources of profit increase uncertain amid profit model restructuring, according to Deloitte.
But Lin deemed that China's NEV market boasts promising prospects in the long run. Deloitte predicted by 2030, the sales volume of the Chinese NEV market will exceed 17 million units, from 1.26 million in 2018.
Email: gaohan@nbd.com.cn
Editor: Zhang Lingxiao