June 11 (NBD) -- Nowadays, the world is experiencing unprecedented changes, and a new round of technology and industry revolution is breeding a great many forms of new economy and reshaping the global innovation landscape. 
With regard to the features and trends of new economy development, necessity and significance of innovation to China, and suggestions for cities riding the tide, National Business Daily (NBD) recently had an exclusive interview with Liu Taoxiong, executive director of the Institute for Innovation and Development and professor of economics with School of Social Sciences at Tsinghua University. 
Photo/Zhang Jian (NBD)
New economy pivotal to China's growth 
NBD: Could you share with us your take on the trends of the new economy development around the world?
Liu: The new economy mostly refers to economic industries including network economy, digital economy, and artificial intelligence (AI) that emerge along with the revolution of information technologies. 
Globally, new economy is developing prosperously, and the trend is growing stronger. This time, China can be one of the key players, might even a leader. Thus, some held that new economy is pivotal to China's growth as it can help the country stand in the forefront of new technologies and industrial revolution. 
NBD: Which industries will new economy affect?
Liu: The fourth industrial revolution couldn't be achieved without the development of the Internet industry or digital economy - the driving incentive of AI - as well as industrial engineering especially the manufacturing industry. 
Today's China is well-prepared on both counts. 
New economy will not only bring subversive changes to upgrade existing industries like household appliances, architecture, manufacturing, and services, but creates plenty of new industries such as robot manufacturing. 
Shift from learning to independent innovation 
NBD: China is striving to replace old growth drivers with new ones. What do you make of the necessity and significance of new economy to the country? Which stage do you think is China's development at?
Liu: Developing new economy is of great significance to China that is actively on the lookout for new growth engines.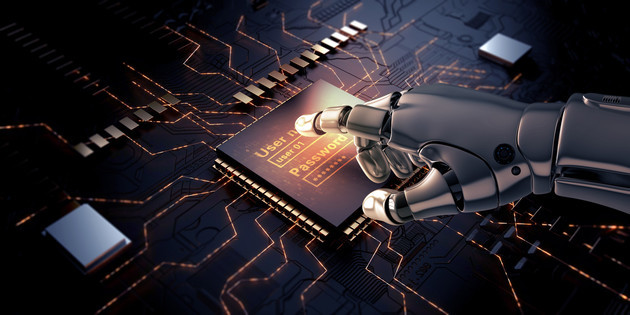 Photo/Shetuwang
The country is making solid efforts so as to move across the middle-income stage, a stage that developing countries have to transcend before becoming high-income or developed countries. In this process, the level of innovation will be a major determinant. 
NBD: What are the features of China's new economy development?  
Liu: China shows unique features in the development of new economy. 
The country was mainly learning from others in the early years of reform and opening-up, but now is in a leading position around the world in some domains such as Internet and AI through independent innovation.  
Hit the right note to overtake others
NBD: Many cities are upping the ante in new economy-related industries. For instance, Guiyang is pushing the big data industry, Fuzhou is vigorously developing digital economy, and Chengdu is building itself into a city most fit for new economy. What do you think about this?
Liu: Just like each industrial revolution before, new economy means vast opportunities for cities. Whether cities or regions could leverage the new growth points to overtake others depends entirely on their capability of grasping the opportunities. 
For example, Chengdu has been witnessing the prosperous development of new economy thanks to its great industrial base and a high level of inclusiveness. 
NBD: Different cities or regions have difference emphases while developing new economy. What are their considerations?
Liu: To seize the opportunities, the foremost thing for cities or regions is to hit the right note, that is, pinpointing their comparative advantages, be it talent advantages, business climate, geographic advantages, industrial base or cultural vibe. 
By and large, only a perfect mix of distinctive features of new economy industries, resource advantages, and supportive policies can help cities cultivate and develop core competence in certain areas.  
Email: lansuying@nbd.com.cn
Editor: Lan Suying