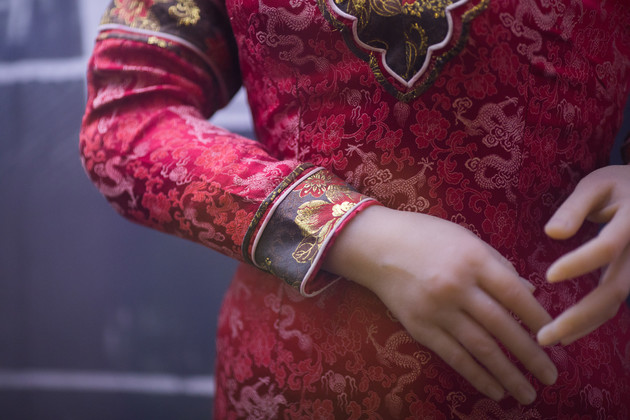 Photo/Shetuwang
The cheongsam, also known as qipao, is a close-fitting dress that originated in Shanghai in the 1920s. It quickly became a fashion phenomenon that was adopted by movie stars at the time. The history of the iconic garment reflects the rise of the modern Chinese woman in the 20th Century.
The first China Cheongsam Culture Festival was held over the weekend at the Mukden Palace in Shenyang, capital of northeast China's Liaoning Province. The Shenyang palace was the former imperial palace for the country's last dynasty Qing Dynasty (1636-1912). It was built in 1625 for Nurhachi, during early Qing Dynasty and the facility was inherited by his son Abahai (Huang Taiji).
The Shenyang palace is one of the only two existing royal complexes in China today. The other one is the Forbidden City in Beijing.
The event will serve as a platform for exchange and mutual learning among fashion lovers, cultural and historical scholars and fans of qipao from home and abroad.
At the opening ceremony of the festival, more than 1,200 models presented a show of different styles of qipao with embroidered patterns, paintings, and ancient emblems.
Starting May 25 to 31, Shenyang Palace Museum will also offer free tickets for 1,636 female tourists who wear a qipao each day, because the Mukden palace was officially completed in the year of 1636, Li Shengneng, curator of the museum told CGTN.
Email: lansuying@nbd.com.cn
Editor: Lan Suying