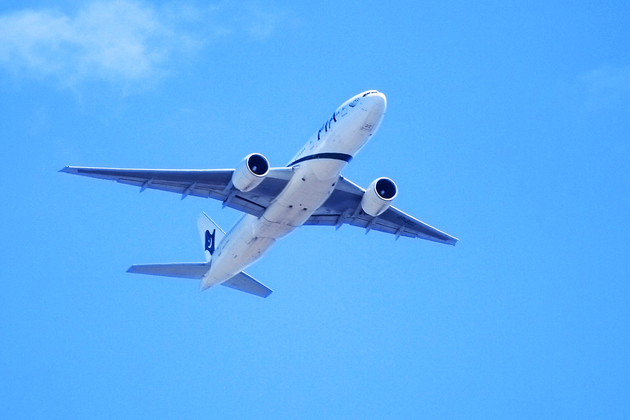 Photo/Shetuwang
May 23 (NBD) -- China Eastern Airlines, Air China, China Southern Airlines, Xiamen Air and Shandong Airlines have sent requests to Boeing for compensation over the grounding of the 737 Max aircraft after two deadly crashes involving the 737 Max 8 model, according to Chinese media reports.
Data from the Civil Aviation Resource Net of China shows the above-mentioned five airlines accounted for more than half of China's fleet of 96 737 Max 8 jetliners when Chinese regulators grounded the 737 Max aircraft series less than a day after the fatal crash of an Ethiopian Airlines 737 MAX 8 plane in March.
Despite the small proportion of the 737 Max models in China's total number of planes in service, the long grounding has caused a big impact on airlines, airports and passengers, and the impact will gradually expand, according to news outlet Securities Times.
A number of large airports in China, including Beijing Capital International Airport and Sanya Phoenix International Airport, have reported a decline in passenger throughput for April.
Apart from accidental factors like adjustment of the May Day holiday and extreme weather conditions, the grounding of the Boeing plane model is to partly blame for the throughput drop, said Zhang Qing, deputy inspector from the Department of Development Planning of the Civil Aviation Administration of China.
Aviation industry expert Lin Zhijie, when approached by National Business Daily on Tuesday, said it is an established fact that the grounding has caused losses, but it would be a very long course before the compensation claim was settled.
In a reply to Securities Times on Wednesday, Boeing declined to comment on legal affairs and financial issues, just saying that the company is now dedicating itself to software upgrades and safety tests of the 737 Max so as to get the plane back in the sky as soon as possible.
According to a BBC report, the U.S. aircraft manufacturer has completed development of a software update for its 737 Max plane. The company also said it had completed associated simulator testing on the upgraded system and had developed training and education materials that are now being reviewed by the Federal Aviation Administration, global regulators and its airline customers.
Email: lansuying@nbd.com.cn
Editor: Lan Suying