May 20 (NBD) – Reports emerged on May 17 saying that Chinese e-commerce platform Pinduoduo will likely partner with short video sharing app Kuaishou to promote its products. 
Pinduoduo will bring in some of Kuaishou's live streamers to its cashback platform with whom merchants can cooperate to drive sales of their merchandises, according to the reports. National Business Daily noticed that the group-buying site also allows merchants to work with live streaming anchors from other platforms.
A person-in-charge from Pinduoduo has declined to comment on the reports.
In fact, a high overlapping percentage of the two parties' customer groups might lay a foundation for their cooperation. A report released by Penguin Intelligence and Tencent News shows that in March 2018, nearly 40 million or about 27.6 percent of Pinduoduo users also used the Kuaishou app.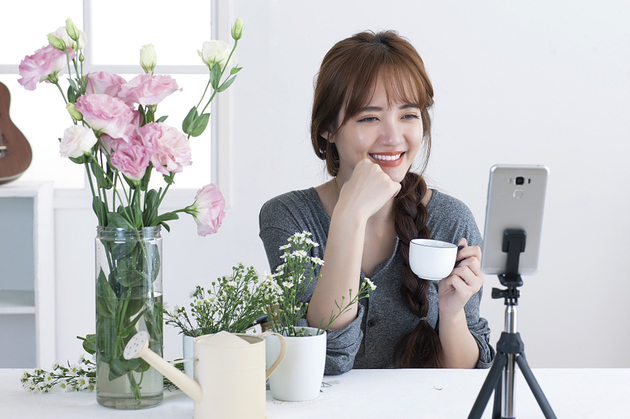 Photo/VCG
Statistics from data provider Jiguang showed Pinduoduo mostly low-priced products including daily necessities, snacks, clothes, shoes and accessories, while 25 percent of Kuaishou's users are females aged 30-50, who are most sensitive about prices.
Apart from Pinduoduo, other e-commerce platforms including Taobao, JD.com, Suning and Jumei.com also eye opportunities arising from the tide of live streaming. 
Taobao Live is one of the examples. The number of new merchants providing live streaming services on Taobao has nearly quadrupled since 2018. In this year's upcoming 618 shopping gala, Tmall expects gross merchandise volume (GMV) contributed by live streaming to reach 13 billion yuan (1.9 billion U.S. dollars).
Live streaming presents products in a more stereoscopic and intuitive way than pictures and improves the interaction with customers, noted Li Yongjian, director at an Internet economic research center under the National Academy of Economic Strategy of China Academy of Social Sciences.
According to an e-commerce vendor, after live streaming for three months by himself, his/her store's sales volume increased by about 20 percent over the previous month. "Cooperating with live streaming companies and popular key opinion leaders (KOLs) pushed the sales volume to rise by over 120 percent at the peak," the vendor disclosed.
Tremendous increment of sales will consequently bring more incomes to KOLs as well. Chu Jie, a live streamer, said commissions are the foremost source of her salaries, which could stand at 30,000 yuan (4,348.6 U.S. dollars) each month on average and mount to 80,000 yuan (11,596.2 U.S. dollars) at most.
However, how to retain the user traffic and convert new users to customers still remains a question. 
Zhao Zhenying, a researcher at the National Engineering Laboratory for E-Commerce Technologies, pointed out the user traffic generated by live streaming or other means is not sticky enough. 
Chu echoed the view, adding most fans of KOLs won't become loyal buyers, and the phenomenon of soaring sales will disappear when the live streming ends. More importantly, it really costs a lot to allure customers by cooperating with KOLs. 
Under such circumstances, both e-commerce and live streaming platforms should give priority to users themselves, Zhao concluded. Taking live streaming for example, Zhao said e-commerce platforms should have a good command of how consumers access live streaming contents, since each detail could impact consumers' decision and thus affect the conversion and retention rate.
Email: lansuying@nbd.com.cn
Editor: Wen Qiao