May 19 (NBD) — "Chengdu is a very liveable city, no matter whether it is to work or live," Steven Pang told the National Business Daily (NBD) prior to the opening of the themed event "A Bite of Singapore - Peranakan in the New Era and of the Past" at Chengdu Museum on May 17.
Pang was appointed the Consul General for the Consulate-General of the Republic of Singapore in Chengdu in December 2017. "Before I arrived, I was told that the people in Chengdu have a strong sense of happiness and now, after working and living here for more than one year, I have gradually understood why," he added.
In the southwestern city with boundless vitality, Pang has been endeavoring to expand the bilateral ties between Singapore and Chengdu. Besides his hectic work schedule, Pang also finds time to understand why Chengdu is dubbed the city of happiness.
The themed event is a part of the ongoing Chengdu Panda International Food Festival, and an exhibition will last till June 14 displaying glamorous artworks related to the unique Peranakan culture.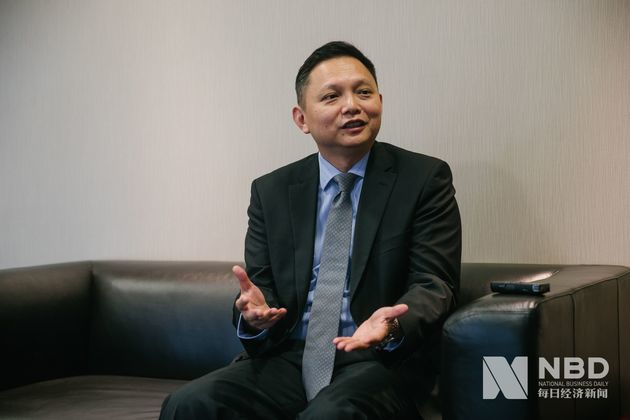 Consul General of Singapore to Chengdu Steven Pang Chee Wee [Photo/Zhang Jian (NBD)]
Peranakan culture on display
"This is the first time that we are bringing the Singapore Peranakan culture to Chengdu, hoping to show the Chengdu people another side of Singapore," Pang said to NBD.
In Singapore, Peranakans refer to an ethnic group descended from Chinese settlers from the southern provinces, who have developed their own culture and custom while living with the local communities there for more than 200 years.
A fashion show highlighting the Singapore Peranakan culture on May 17 presented unique costumes for the grand event. Wearing a Kebaya top with gorgeous colors, a batik sarong skirt with blooming beautiful flowers, and a pair of beaded slippers, models in Peranakan costumes were pretty stunning and impressed all present.
Through the fashion show could a story about the unique patterns, cutting, and colors be told and via the exhibition could the connotations of its artworks be unveiled. "We would like to promote more cultural exchanges between Singapore and Chengdu in the future," remarked the Consul General.
Pang also underlined the importance of deepening mutual understanding. "When Singaporeans come to Chengdu, they could also try the Hanfu (the beautiful traditional dress of Han-Chinese people). Through learning about the traditional costumes, people could also gain a better understanding of the local custom and etiquette," said Pang.
Speaking of the Chengdu culture, the Consul General showed keen interests. "The ancient Shu culture is unique and intriguing. In Singapore, many people know about Shu through reading the Romance of the Three Kingdoms. So, when my friends come to Chengdu, I will strongly recommend them to visit Wuhou Shrine," shared Pang.
Another way to experience Shu's uniqueness is to visit Mount Qingcheng which Pang often goes to with his family for leisure. "I like to go there to immerse myself in nature and drink tea with my family and friends. We have learnt to enjoy such fascinating Chengdu's lifestyle," shared Pang.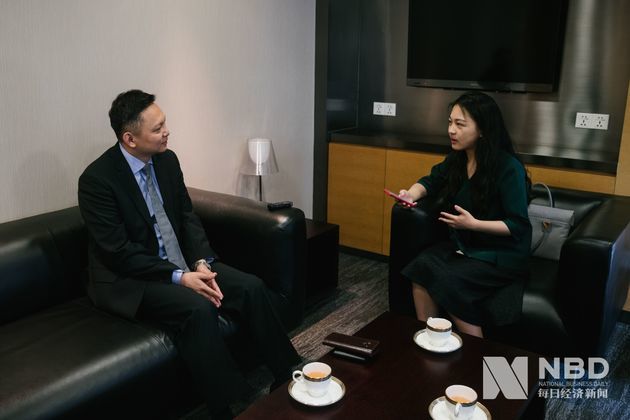 Consul General of Singapore to Chengdu Steven Pang Chee Wee is in an interview with NBD. [Photo/Zhang Jian (NBD)]
Promising cooperation
In addition to boosting mutual cultural understanding between Singapore and Chengdu, Pang deems stimulating various economic cooperation as his responsibility.
So far, 468 Singapore-linked projects have been registered in Chengdu with foreign investments of 6.389 billion U.S. dollars already in place.
The economic and trade ties between Singapore and Sichuan were institutionalised in as early as 1996 via the establishment of the Singapore-Sichuan Trade and Investment Committee. The Committee holds its conference annually alternating between Singapore and Chengdu.
Last year, the 19th Conference of the Committee was held in Chengdu where 22 projects were signed, involving scientific innovation, education, transportation and logistics, healthcare, and etc.
It is notable that the Singapore Innovation Centre was unveiled at this Conference. "Located at the Singapore-Sichuan Hi-tech Innovation Park, the Singapore Innovation Centre is expected to provide a platform to enhance the cooperation between Singapore and Sichuan's hi-tech enterprises," remarked Pang.
Pang also indicated that a considerable number of small and medium-sized enterprises in Singapore have interest in expanding overseas. "Chengdu has good universities and a broad range of economic sectors. The Singapore Innovation Centre could provide a platform for Singapore hi-tech companies to build ties with businesses in Chengdu and gain access to the city's resources and market." he stated. 
Apart from collaboration in the field of innovative technology, there is also a boom in cooperation in traditional sectors between Singapore and Chengdu.
"Last year, Singapore's Perennial Real Estate launched a large International Health and Medical Hub next to the Chengdu East High-Speed Railway Station. In addition to serving the citizens in Chengdu, it can also help attract multinational companies to invest in this city by enhancing the availability of quality healthcare services. This is also an important step towards supporting Chengdu's development into an international medical hub," the Consul General said to NBD.
In order to further facilitate business cooperation between Singapore and Chengdu companies, a new platform has been launched recently.
On May 9, the Singapore Enterprise Centre in Chengdu was established by the Singapore Chinese Chamber of Commerce & Industry with support from the Enterprise Singapore.
"With the support of the Singapore government, this centre will assist Singapore companies in further expanding their businesses in Chengdu," noted Pang. The Consul General holds the belief that there will see more vital cooperation between Singapore and Chengdu in the future.
Email: lansuying@nbd.com.cn
Editor: Yu Peiying