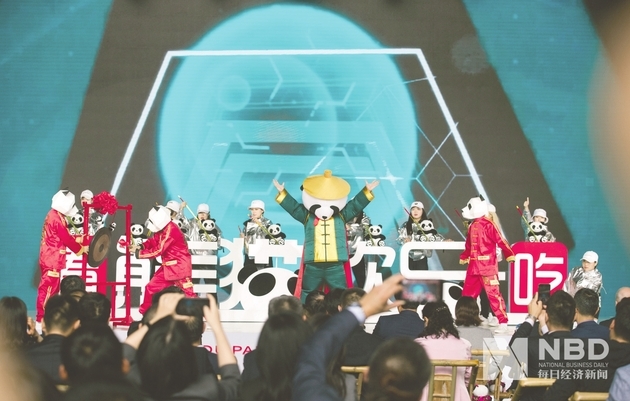 Photo/Zhang Jian (NBD)
May 17 (NBD) -- The Chengdu Panda Asian Food Festival, an important part of the Conference on Dialogue of Asian Civilizations, kicks off on May 16 and will last till May 22, in southwest China's Chengdu, the UNESCO City of Gastronomy.
Luo Qiang, the city's mayor, deemed that the festival unfolds a feast of Asian cuisines, builds a grand event for communication and showcase of Asian food culture and will make a great contribution to exchanges of Asian civilizations.
At the opening ceremony, representatives of Thailand, Israel, Pakistan, South Korea, Singapore, Japan, and China's Hong Kong and Macao introduced respectively their Theme Day activities, inviting local citizens and travelers to take "a bite of Asia".
"The festival, characterized by the Chinese food culture of several thousand years, tremendously enhances brand promotion of Chengdu as the City of Gastronomy," said Carolina Quintana, Coordinator of Partnerships and Networks, Creative Economy Programme of the United Nations Conference on Trade and Development.
Rather than the two words "spicy" and "hotpot" popping into most people's heads when they think of Sichuan cuisine, "diversity" is what Quintana discovered about Sichuan cuisine through the festival.
In Chengdu, people can have a taste of food from other countries and regions in addition to the Eight Major Cuisines of China.
Big data of China's lifestyle services provider Meituan Dianping showed that the number of Asian restaurants (excluding Chinese ones) in the city saw 8-fold increase from late 2014 to late 2018, with Japanese and South Korean food, and Thai hot pot being the most alluring.
National Business Daily (NBD) learned at the event that Chengdu's catering sector grossed 90 billion yuan (13 billion U.S. dollars) in revenue, with a growth rate of 13.7 percent, well above the national average in China.
It's also noticeable that the Asian Food Culture Alliance, initiated by the Chengdu Catering Profession Association, was founded on the same day.
"The alliance is aimed to protect traditional ways of preparing various cuisines, promote Asian food culture and train talents," said Yuan Xiaoran, secretary general with the catering association, in an interview with NBD.
Email: gaohan@nbd.com.cn
Editor: Gao Han