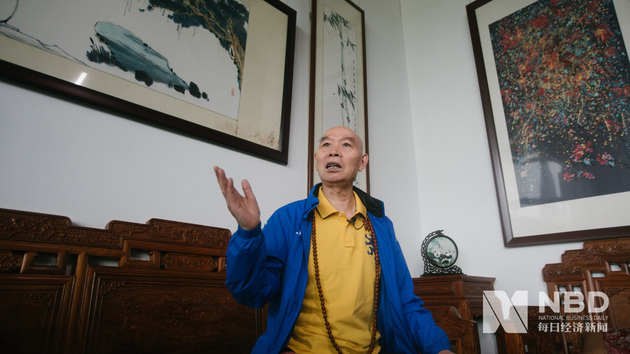 Photo/Zhang Jian (NBD)
May 14 (NBD) -- "My paintings are for any consumer who like my work. Anyone could take them home," Li Boqing, known as celebrated performer of Pingshu, an art of stand-up comedy, told National Business Daily when talking about his works to be auctioned.
Li has founded a new form of storytelling Sanda Pingshu. His humorous style of performing won wide praise in southwest China's Sichuan and Chongqing.
While offering witty performances for audiences, he started to learn Chinese painting and calligraphy in 1995.
Practicing for over 20 years, the 72-year-old artist has begun to auction his paintings online with the starting price of 0 yuan since last year.
Last September, six pieces of Li's art works were sold by calligraphy and painting shop Rong Shui Zhai and the lowest deal price stood at 7,800 yuan.
Auction which starts at zero is a new trading form of art pieces, which is expected to bring change to the Chinese artwork market, by giving the right of pricing to common consumers.
Liu Tianyi, senior practitioner in the art auction industry, is the person who took Li's works to the market.
Liu, who worked at Rong Bao Zhai, revealed that in China's art market, works of contemporary artists are generally high-priced, so that ordinary consumers don't have an access to the art market.
The ancient, modern and contemporary artworks at sky-high prices have scared away common consumers, he noted.
In fact, the art market is divided into the consumer market and the collector market, Liu emphasized.
In the collector market, most of the art pieces worth hundreds of millions of dollars are sold through the top auction houses, which is really irrelevant for ordinary people. "But in the consumer market, art works can be affordable for everyone," said Liu.
It is believed that the emergence of consumer art market will conduce to growth of collectors, artists and the whole sector.
While more consumers gain access to the artwork sector, more artists will be recognized by the public.
When their art pieces are gradually accepted by the market, the value of the works will also rise in auctions.
In 2017, a masterpiece of Chinese literati painter Huang Binhong was sold for a whopping 345 million yuan during China Guardian 2017 Spring Auctions.
But, back to Huang's exhibition unveiled in the 1950s, only one person bought his painting at a mere 1 yuan.
"Many artists has started at selling paintings in the consumer market," Liu said.
As an effort to open the market wider to the public, several auction houses sell art pieces with initial price of 0 yuan.
Liu acclaimed those moves, adding that the value of a piece should be determined by the market, not the artists who used to set prices for their works.
Some calligraphy works and paintings by Li Boqing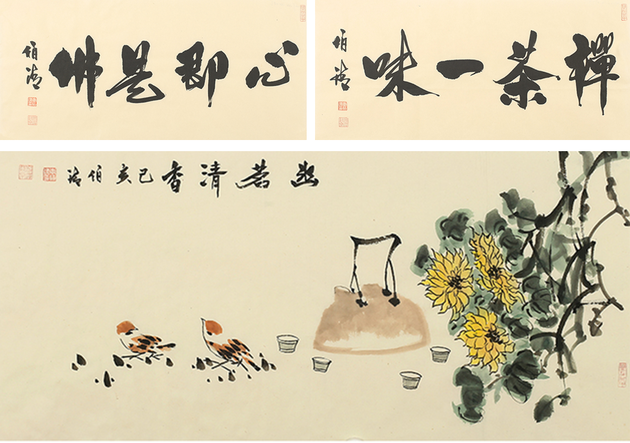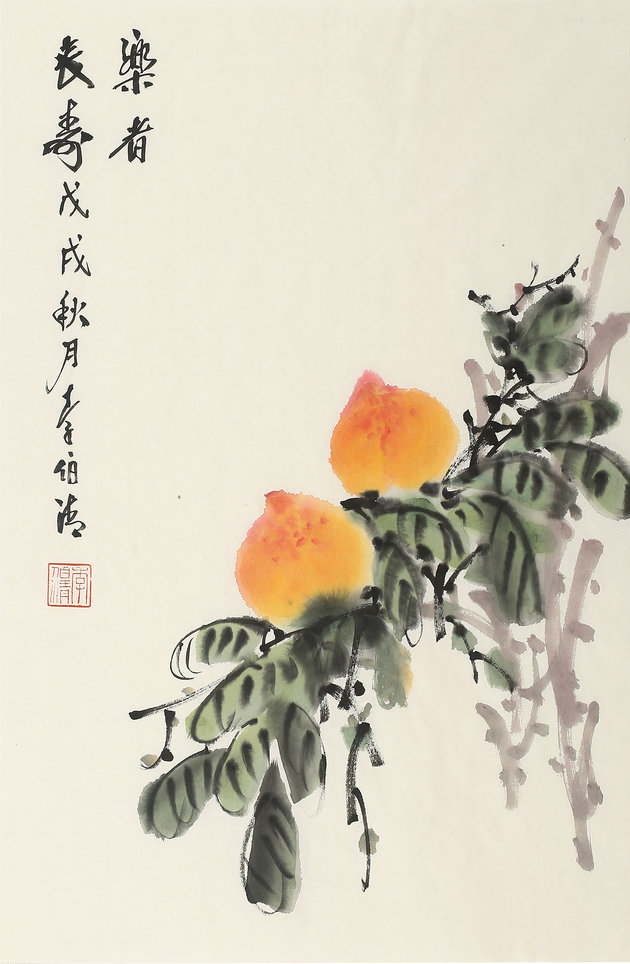 Photos/provided to NBD
Email: gaohan@nbd.com.cn
Editor: Zhang Lingxiao