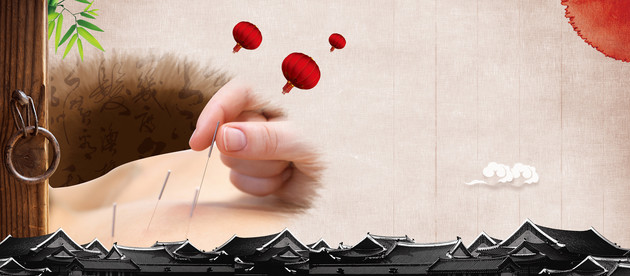 Photo/Shetuwang
As a famous Hindi saying goes, "A sword can't replace a needle." In the context of India-China relations, the acupuncture needle plays an important role in health care and cultural exchanges.
Centuries ago, acupuncture was prevalent in both countries, but later it became further developed and practiced in China.
Dr. Inderjit Singh Dhingra, 65, a renowned Indian acupuncturist who has been practicing and popularizing the form of traditional Chinese medicine (TCM) for a long time in the city of Ludhiana in India's northwest state of Punjab, said the revitalization of acupuncture therapy in India goes back to World War II.
During the Chinese People's War of Resistance Against Japanese Aggression, India dispatched a team of five volunteer doctors to central China to provide medical assistance.
When the war ended, Dr. Dwarkanath Kotnis, one of the five doctors, decided to stay in the country, while the other four returned home, bringing TCM back with them.
Nowadays, with a growing number of Indians being treated and cured by what they call the "Chinese treatment," the ancient therapy is gaining renewed vigor in the South Asian country.
Dr. Dhingra said acupuncture can cure as many as 338 diseases, including body pains, gynecological problems, paralytic dysfunctions and arthritis pains. Each day, there are 60 or 70 patients coming to see the doctor.
Shipika Gabba, 24, a former table-tennis pro who gave up her career due to a slipped disc years ago, said she had tried almost all conventional treatments, or allopathy, but failed to get any relief before she tried acupuncture.
"Then, one fine day I came across this acupuncture clinic. Initially I was scared at the sight of so many needles being put into a human body for treatment. But, then I gathered courage and had a go at it. And soon I started feeling the relief and my back pain is gone. Today, I can say that there is no equivalent to acupuncture," she said.
Harpreet Kaur, 55, was inspired to become an acupuncturist herself after her husband received the treatment and has been practicing in Canada for three years.
"My husband was suffering from joint pains. We consulted many doctors who practiced allopathy, but there was no improvement. Then we came in touch with Dr. Dhingra and my husband underwent acupuncture sessions and got tremendous results," she said.
Acupuncture has also been practiced for decades in Kolkata, the capital city of West Bengal, by Dr. Debasis Bakshi at the Indian Research Institute for Integrated Medicine (IRIIM).
The institute has worked for some 30 years for the official recognition of acupuncture and alternative medicine systems like naturopathy.
Using both Indian and Chinese needles for acupuncture, the drug-free therapy has won praise from patients, Dr. Bakshi said.
Gopal Biswas, 24, a laborer from West Bengal, had an accident while working at a construction site years ago. After undergoing major cerebral surgery, he is receiving acupuncture sessions at Dr. Bakshi's medical facility.
"After 12 sessions, he is able to move his right limbs and has also started uttering words. We notice a great improvement in his condition and wish he will be able to walk, sit, and do his normal chores on his own after undergoing more acupuncture sessions," the doctor said.
After having witnessed the success of acupuncture for years, the Indian government in February recognized acupuncture as an independent healthcare therapy.
Dr. Dhingra expressed gratitude for the government's recognition, expecting more TCM research centers and hospitals to be established across the country.
Indeed, along with the revival of acupuncture in India, the tiny needle is playing a growing role in stitching together the cultures of the two most populous countries in the world.
Email: gaohan@nbd.com.cn
Editor: Gao Han