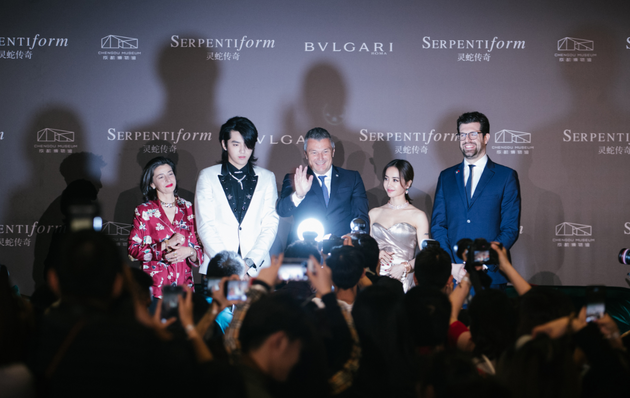 Photo/Zhang Jian (NBD)
May 5 (NBD) -- Italian luxury brand Bvlgari, together with Chengdu Museum, on April 30 inaugurated the fourth edition of SerpentiForm in the southwestern city of Chengdu which will run until August 25th. Bvlgari's brand ambassadors Kris Wu and Jolin Tsai endorsed the much awaited presentation of the exhibition with their acclaimed presense. 
SerpentiForm was set up for the first time in Rome in 2016, followed by the Singapore edition and the Tokyo edition. It went on an eclectic and evocative itinerary globally that narrates how the snake has inspired many important names in modern and contemporary art.
With a total of 183 rare antiquities and splendid creations from 7 countries on display, the fascinating exhibition in Chengdu attracted nearly 50,000 visitors during the four-day May Day holiday.  
With regard to the reason to choose Chengdu for the China edition, Bvlgari's brand and heritage curator Lucia Boscaini gave the credit to Chengdu Museum in an interview with National Business Daily (NBD).
"As is known to all, Chengdu has abundant history and makes an painstaking effort to preserve its heritage. Besides this, choosing Chengdu to inaugurate the SerpentiForm exhibition is highly related to the professionalism of Chengdu Museum," Boscaini said. 
"The Bvlgari team paid their visit to Chengdu Museum three years ago to conduct a fieldwork, without notifying us," Li Mingbin, director of Chengdu Museum, said to NBD. Showing the beautiful collections and inexhaustible inspiration from snake in the ancient Chinese culture, Li and his team impressed the whole Bvlgari team with their deep understanding of this powerful motif. 
"It was about one year ago when we eventually confirmed the cooperation," Li added.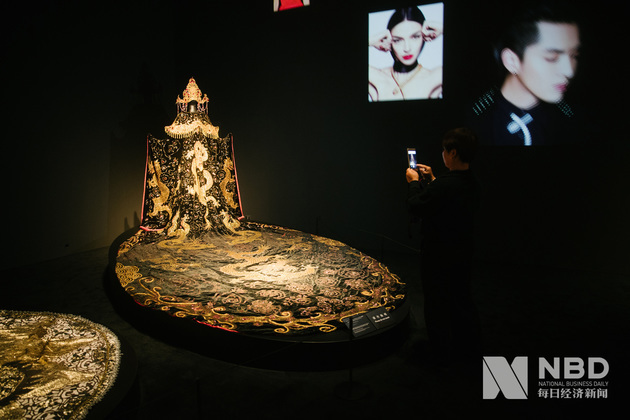 'Turandot' original costume [Photo/Zhang Jian (NBD)]
"What differentiates Chengdu edition from previous ones is the introduction of Chinese contemporary artworks," Boscaini said to NBD. "Moreover, nearly half of exhibits are ancient masterpieces. Chengdu Museum makes a crucial contribution to the grandeur of this exhibition."
Huang Xiaofeng, curator with Chengdu Museum, told NBD that Chengdu Museum is responsible for all Chinese exhibits while Bvlgari takes charge of foreign artworks. "We borrow 36 pieces of works of art nationwide from Capital Museum, Shandong Museum, Wuhan Museum and etc.", noted Huang.  
"Snake is well-known to people. How Serpenti continues to evolve and to fuel artists' creativity in history is expected to be shown in this exhibition, from a symbol to a totem, from being extracted to redesigned", explained Huang. "Unlike other regular exhibitions where exhibits are placed strictly into several sections, we do not conform to the traditional narrative but create the dialogue between the ancient and modern, the east and the west."
Sitting on the west side of Tianfu Square, Chengdu Museum has presented exquisite exhibitions incessantly since its opening, having become a sensation among young people.
In 2016, the "Despite my hectic of homesickness, Daqian Zhang" exhibition allowed visitors to explore the profound mystery of Zhang Daqian's artistic achievements. One year later, a total of 243 precious items from Peterhof State Museum took visitors on a trip to the regal splendour of Russian royal life.
Email: lansuying@nbd.com.cn
Editor: Yu Peiying