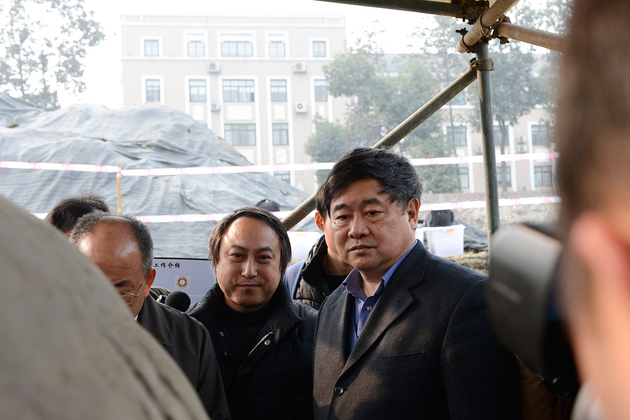 Shan Jixiang (R1) Photo/VCG
According to a public announcement from the Palace Museum, director and curator Shan Jixiang has retired April 8, succeeded by the director of the Dunhuang Academy, Wang Xudong.
Born in 1954, Shan majored in urban planning and graduated from Tsinghua University. Before taking his place as the head of the Palace Museum, Shan was director of the National Cultural Heritage Administration.
During his time at the Palace Museum, the place underwent a series of innovative changes. By the end of 2018, over 80 percent of the areas in the Forbidden City opened up to public visitors, compared with only 52 percent in 2014, and merely 30 percent before that. The proportion of exhibited "royal treasures" increased from only 1 percent to the current 8 percent.
Shan also injected new vitality into Chinese cultural heritage. From the various creative products to the Lantern Festival light show, the Palace Museum has returned to the center of public discussions. In 2017, the sales of its extensive creative product lines reached 1.5 billion yuan (223 million U.S. dollars).
Always referring to himself as the "gatekeeper" of the Palace Museum, Shan joked about applying for a volunteer position after retirement.
His successor Wang Xudong was formerly the director of the Dunhuang Academy. He has been dedicated to the preservation of Dunhuang murals since 1991 and became the director of the institution in 2014.
Email: gaohan@nbd.com.cn
Editor: Gao Han