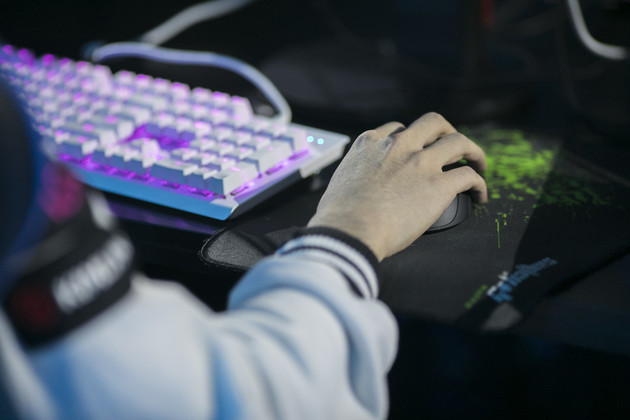 Photo/Shetuwang
Mar. 15 (NBD) -- DreamLeague Season 11, the third Major of the Dota 2 Pro Circuit season, kicked off on Thursday night in Stockholm, Sweden. Four Chinese teams will compete for the 1-million-U.S. dollar prize and 15,000 DPC points.
One day earlier, some source revealed that Chinese game streaming platform Douyu had obtained the exclusive live-streaming copyright of the Major event. Douyu announced on Weibo that it will launch a special card for users to watch the competition, which means that viewers should pay first before enjoying the match.
This is the first time Chinese audiences are charged ever since platforms in the country started to live-stream Dota 2 matches.
Upon the announcement, people flooded the comment section of Douyu's Weibo account.
Some people claimed that they have lodged a complaint against Douyu to Valve Corporation, developer and publisher of Dota 2, saying that there is no reason for them to pay to watch matches of a "Free to Play" game. And, some listed a number of other channels where audiences can watch the matches for free.
"I would rather spend 6,000 yuan (893.3 U.S. dollars) on Dota 2, than pay Douyu 6 yuan," a Weibo user cried out in anger.
Under great pressure, Douyu on Thursday clarified that the previous announcement was misinterpreted due to errors in communication, and Douyu still provides free live programs.
"Since every game live-streaming is for free in the past, the sudden charge is unacceptable for most people. Be it 6 yuan or even less, I don't want to pay for it," Xiaoi (screen name) spoke out of what most Dota 2 fans think.
The drama indicates that it takes time for users to develop the habit of paying for game streaming videos. It seems that platforms are forced to choose either-or between survival and fans' love.
Last week, PandaTV, one of the largest Chinese streaming platforms, was reportedly to have applied for bankruptcy this month and would soon shut down its website.
Counterparts aren't relieved by the news but sympathize with PandaTV. "Close-down of PandaTV is not necessarily good for us, because this will impact confidence of investors and sponsors in streaming sites," said a staff member of a small platform.
To boost investors' confidence, platforms need to increase income and reduce expenditure. To charge viewers is a possible way but needs time and strategy. Practice of Tencent, the exclusive provider for live streaming of the NBA League Pass in China, may be used for reference.
Tencent charges viewers for part of games but continues to provide free live streaming to guarantee user activation, increase traffic of Tencent's sports channel and uplift its advertising value.
Likewise, Douyu can offer differentiated services for paid subscribers and common viewers. For instance, the former can skip commercials, while the latter has to put up with 30-60 seconds of ads. And, the former gets to sent bullet comments to interact, etc.
In the long term, there's no such thing as a free lunch. Streaming platforms would set up a healthier profit model, so that users can enjoy rich contents continuously and sustainably.
Email: gaohan@nbd.com.cn
Editor: Gao Han