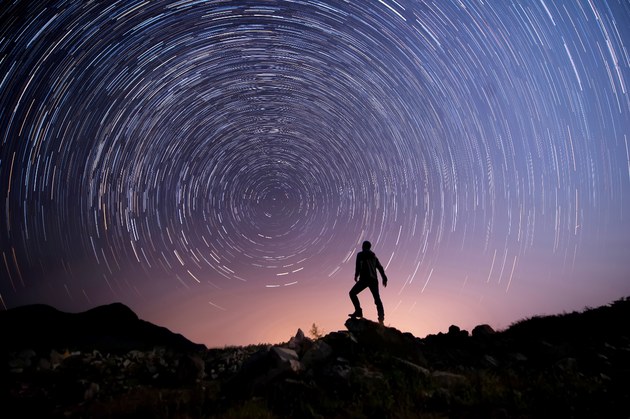 Photo/Shetuwang

Mar. 6 (NBD) – The first Mars simulation base in China has started running since March.
The facility which is located in Lenghu in northwest China's Qinghai Province covers an area of about 53,333 square meters, and can accommodate 60 people in capsules and 100 in tents.
Situated on the northern Qinghai-Tibet plateau, the region owns the country's largest Yardang landform filled with ridges and rocks.
It has an arid climate, with monthly percent possible sunshine ranging from 72 percent in July to 85 percent in October.
While the annual mean temperature is as low as 2.82°C, the 24-hour average temperature for one month drops to −12.5 °C in January and surges to 17.1°C in July.
The region mirrors environmental features similar to the surface of Mars which is covered by rocks and sand.
The project will incorporate education, tourism, scientific research and simulation training.
The Mars camp simulates the living environment of future human beings after they move to Mars and "headquarters building" and "Mars capsules" are built to create the immersive experience for visitors.
Besides, to attract more science experts, the base has also set up the twin towers for astronomical observation.
Construction started in June 2018 with a total investment of 150 million yuan (22.4 million U.S. dollars).
In recent years, science bases are becoming the new popular tourist attractions.
The Five-hundred-meter Aperture Spherical Radio Telescope ("FAST") in Guizhou Province, known as the largest telescope around the world, has been opened to the public since September last year.
FAST can not only observe pulsars, dark matter, black holes and even extraterrestrial civilizations, but also receive the cosmic signal 13.7 billion light years away.
It provides astronomy enthusiasts with opportunity to learn more astronomical knowledge and to explore the mysteries of outer space.
Data shows that in the first half of 2017, Pingtang County where FAST is located registered 5.1363 million visits, up 40.1 percent from a year earlier, with the tourism revenue jumping by 43.07 percent to 4.62 billion yuan (689.0 million U.S. dollars).
Jiuquan Satellite Launch Centre in Inner Mongolia is also seductive for tourists.
A report on the science tourism in China predicted that the size of the market will exceed 100 billion yuan (14.9 billion U.S. dollars) in the next three to five years.
Science-themed tourism develops more maturely overseas.
In 2015, the United States initiated a one-year Mars survival test at Mauna Loa Volcano in Hawaii, a simulation of the life of astronauts on a Mars base.
With no animals and rare vegetables in the area which resembles the Martian environment, six volunteers need to live in a circular cabin that is 11 meters in diameter and six meters in height, and have no contact with the outside world but by e-mails which has 20 minutes of time delay. They are provided with a few food supplies every four months, such as canned goods, cheese powder and frozen goods.
In addition, the NASA's space centers have already been very commercial. Teenagers can participate in a variety of aerospace-related activities, receiving five modules training and experiencing takeoff and landing of the space shuttle.
Email: zhanglingxiao@nbd.com.cn

Editor: Zhang Lingxiao