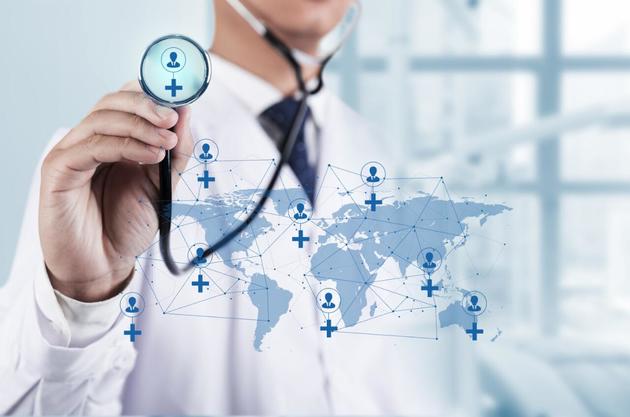 Photo/Shetuwang

Feb.14 (NBD) -- Chinese tech giant Baidu is seeking to rebuild presence in the healthcare domain.
According to updated data, the company has added selling two types of medical instruments to its business scopes.
Baidu explained to NBD that this is part of the company's plan to empower healthcare field with artificial intelligence (AI) technology.
It will donate AI fundus screening integrated machines to 500 medical centers in disadvantaged counties nationwide, covering 56 million people at risk of eye diseases. According to relevant laws and regulations, Baidu needs to obtain certain qualification of selling medical devices before the purchase and donation of related hardware.
Baidu said the machine to be donated was introduced at the 2018 Baidu World Conference in November last year. It is reported that the product has been applied in Zhaoqing, Guangdong Province and it takes only 10 seconds to create a screening report for the user.
Though Baidu emphasized adding new businesses is in the interest of the public, it indeed paves the way for its deployment in the AI healthcare sector. Robin Li, CEO of Baidu, mentioned at the 2017 Yabuli China Entrepreneurs Forum that healthcare market has enormous potential and AI has the power to reshape the industry.
In fact, Baidu made foray into the market as early as 2015. The tech firm unveiled online medical service provider Baidu Doctor in January of that year which allows users to contact local doctors, make appointments, and ask questions. It then developed conversational bot named Melody that can perform basic triage on patients in late 2016.

Moreover, Baidu made a strategic investment in medical platform yihu.com in February of 2015.
However, the company has long been criticized for gaining revenue from displaying false and illegal advertisements through the search engine.
In March 2017, Baidu announced it would shut down its medical services due to the company's business restructuring. The tech giant has already dismantled its medical unit and some of the businesses were absorbed into AI department and search segment, news outlet Yicai reported.
Baidu's new move indicates its intention to return to the healthcare market.
Currently, several big players have gained the foothold in the niche sector.
Alibaba Health Information Technology, a subsidiary of Alibaba, has stepped into the medical e-commerce and online disease diagnosis sector and launched Alibaba Cloud ET Medical Brain based on big data.
Tencent has offered a medical solution and an open platform where AI can assist doctors in diagnosing diseases. Chinese issurance conglomerate Ping An Group also landed the "AI Doctor" project.
With the application of new technologies such as AI-powered diagnosis, competition in the domestic Internet medical market is intensifying. For Baidu, the combination of Baidu and healthcare did not build a positive image and it has not regained the market trust.
In terms of the medical business carried out by Internet enterprises, healthcare reform expert Wei Zining believed "Internet+healthcare" is an inevitable trend, and he is bullish on those companies engaged in related businesses. Besides, Wei noted Internet companies need to be rational on the way of expanding medical business and to attract more professional talents to gain consumer trust.
Email: zhanglingxiao@nbd.com.cn

Editor: Zhang Lingxiao