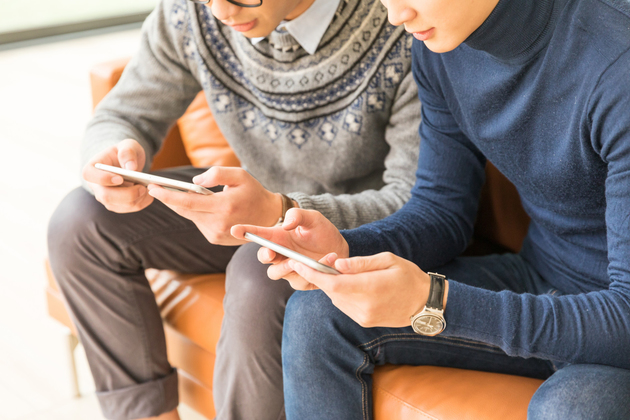 Photo/Shetuwang
Jan. 30 (NBD) – Chinese selfie app developer Meitu Inc. and Leyou Technologies Holdings Limited jointly announced on Monday that they have entered a non-legally binding memorandum of understanding which shall serve as a platform for further negotiation between the two parties in relation to the acquisition by Meitu (either itself or through a subsidiary) of about 30 percent stakes in Dreamscape Horizon, an indirect wholly-owned subsidiary of Leyou, so as to promote the bilateral cooperation in the game industry.
The two companies will sign the final agreement before or on February 28, 2019, the announcement shows. After the deal, Leyou will also be a major shareholder of Meitu.
Leyou will develop several large-scale online games and casual games targeting Meitu's users with their ages, genders and worldviews taken into consideration.
The new move signals Meitu's plan to pin its hopes on the game sector to seek monetization from user traffic.
According to Meitu, through collaborating with Leyou, the image-processing platform is able to bring in more mature teams and products, monetize the current user traffic in a more efficient way, increase revenues, as well as attract more diversified user groups.
Shen Meng, executive director of Chanson Capital, said to NBD that Meitu has accumulated a large number of users with strong stickiness but a low monetization rate, so the company hopes to generate more revenues via games.
Recent years saw intensified competition in the image-processing sector. Meitu took a hit in 2018. As of June, 2018, the number of monthly active users of Meitu stood at 349.9 million, a drop of 15.9 percent over the previous year. Meipai, a video platform of Meitu, even recorded a 56.4-percent decrease in the monthly active users from December, 2017 to June last year.
The company also registered a loss of 127 million yuan (18.9 million U.S. dollars) for the first half of 2018. The loss for the whole year of 2018 is expected to reach 950 million yuan (141.1 million U.S. dollars) to 1.2 billion yuan (178.2 million U.S. dollars).
As of the closing time on Monday, Meitu's market capitalization was only 10.7 billion Hong Kong dollars (1.4 billion U.S. dollars), with nearly 80 billion Hong Kong dollars (10.2 billion U.S. dollars) evaporated compared with the peak.
As a result, transformation and reform were the priorities for Meitu in 2018. Wu Xinhong, chief executive officer of Meitu, stated in an internal letter that the business model of Meitu will be based on the nature of mobile Internet and focus on asset-light strategy.
Monetizing the user traffic and increasing its revenues as soon as possible are the primary problems challenging Meitu. Currently, venturing into the game industry seems to be one of the main solutions.
Email: wenqiao@nbd.com.cn
Editor: Wen Qiao