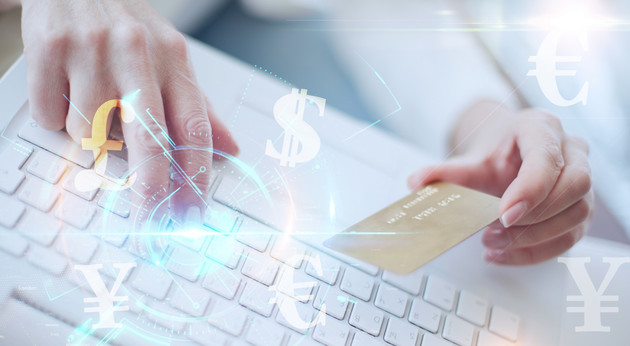 Photo/Shetuwang
Jan. 11 (NBD) -- Fast-growing cross-border e-commerce is increasingly becoming a new growth point for third-party payment institutions that are seeking business transformation and breakthrough. 
The size of Chinese cross-border e-commerce export transactions for 2018 was predicted to reach 7.9 trillion yuan (1.2 trillion U.S. dollars), a rise of 25 percent or 1.6 trillion yuan (235.6 billion U.S. dollars) from a year ago, according to a whitepaper released by market research company Analysys in Shenzhen Wednesday. 
Cross-border payment thrives along with the explosive growth of cross-border e-commerce, but services in the niche sector remain improved, said Pan Guodong, CEO of Lianlian Pay. More importantly, competition in the niche segment is not as strong as domestic payments, Pan added. 
In addition to traditional banks and card issuers, third-party payment institutions will become a vital force in the cross-border payment industry, Xue Hongyan, director of the internet finance research center at Suning Institute of Finance, said in an interview to Economic Information Daily. 
The payment companies are now pressured to open up new fronts and create new growth points as dividend coupled with reserve funds is disappearing. They were required to deposit 100 percent of their total client funds with a central custodian by January 14, 2019, according to a regulation released by The People's Bank of China. This means the source that could generate billions of yuan in interest for these firms will go with the wind. 
Meanwhile, China's two biggest payment firms, Alipay and Tenpay, have occupied around 90 percent of China's third-party payment market, leaving little growth room to relatively small players. 
Lianlian Number, parent company of cross-border payment solution provider Lianlian Pay, announced the launch of Lianlian Link on Wednesday. The newly issued online cross-border e-commerce transaction platform is designed to provide one-stop services to cross-border e-commerce players by connecting both suppliers and service providers and covering all links of the industry. 
Previously, third-party payment service providers like HuiFu Payment Limited and Baofu Internet Technology (Shanghai) Co Ltd have set foot in the burgeoning sector. 
According to HuiFu's interim report, payment volume processed through its cross-border payment services reached 6.7 billion yuan (986.6 million U.S. dollars) and the company's revenue from cross-border payment services was 14.3 million yuan (2.1 million U.S. dollars) in the first half of 2018, representing respective 11-fold and 10-fold increase from a year ago. 
Baofu also handles foreign exchange settlement transactions valued at 1 billion yuan (147.3 million U.S. dollars) monthly. 
Some institutions without licenses for cross-border e-commerce operation are also planning to launch cross-border payment services.
As more players join the fray, how to stand out from the competition is worth pondering. 
To third-party payment firms, the best way out is to provide value-added services, improve operational efficiency, and build a sophisticated ecosystem with a high level of information transparency, as simple cuts in commission rates is far from adequate to form core competitiveness, Pan said.
Email: lansuying@nbd.com.cn
Editor: Lan Suying