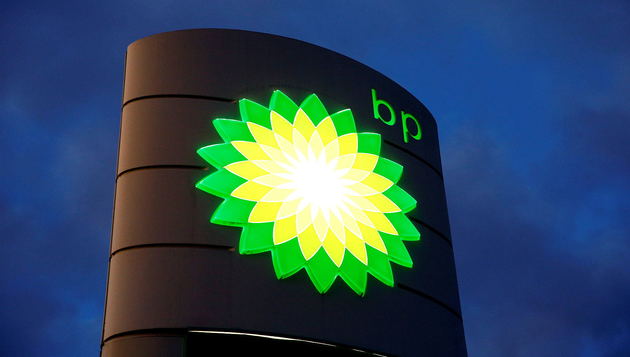 Photo/VCG
Jan.10 (NBD) -- With the popularity of new energy cars, traditional energy giants are seen changing their strategies accordingly.
This Monday, British oil giant BP launched its first super electric vehicle (EV) charging station in Jiading District of Shanghai, China, marking a foray into the charging sector in this country.
The pilot charging station is co-built by BP and its local partner 66iFuel in a 50-50 partnership with less than 2 million yuan (293,427.2 U.S. dollars). With their superchargers, electric cars can be fully charged within 30-60 minutes.
Roy Williamson, vice president of BP's advanced mobility unit, noted that China represents an important mobility market for the company. The tie-up with 66iFuel is BP's first step to fulfill its promise to serve Chinese EV consumers and will continue to expand charging networks in the country in the future.
Statistics showed that as of the end of 2017, there have been 1.8 million new energy vehicles on the road in China, accounting for over half of world's total. And the number is still growing.
However, only 600,000 units of chargers have been built, which is far from the targets of 4.8 million units of chargers and 12,000 charging stations by 2020 that were set by regulators in 2015.
Apparently, the charging services for EV cars represent a promising market that BP will never want to lose.
BP also invested in other related industries. In July of 2018, BP Ventures, the investment arm of BP, invested 10 million U.S. dollars in the NIO Capital US Dollar Fund to support the fund's work exploring opportunities in China's new energy vehicle (NEV) ecosystem. And the tie-up with 66iFuel signifies a fresh trial of BP in the Chinese market. 
Founder of 66iFuel Tang Xuri said to news outlet the 21st Century Business Herald that international energy giants will play a big part in charging facility operation in the world as they can apply their expertise in retail management and oil stations running to charging stations operation. 
However, the competition in this sector is fierce.
As early as 2010, Chinese energy giant Sinopec established a joint venture with a Beijing-based EV research company, with a plan to invest 2.7 billion yuan (396.1 million U.S. dollars) in five years to set up 130 charging stations by 2015. In 2015, the company teamed up with EV manufacturer BAIC BJEV to offer "battery-swapping" services for the latter's electric taxies at its oil stations in Beijing.
CNPC, another energy giant in China, joined hand with domestic car maker FAW Group in early 2016 to explore services in the new energy vehicle sector, including pilot charging services at its oil stations.
In addition to this, BP may also face competition from international energy giants. 
Zhang Chi, investment director of Grains Valley Venture Capital, said that as China is the largest EV market, international energy giants like Shell and Total are also likely to become major players in the future.
Email: tanyuhan@nbd.com.cn
Editor: Tan Yuhan