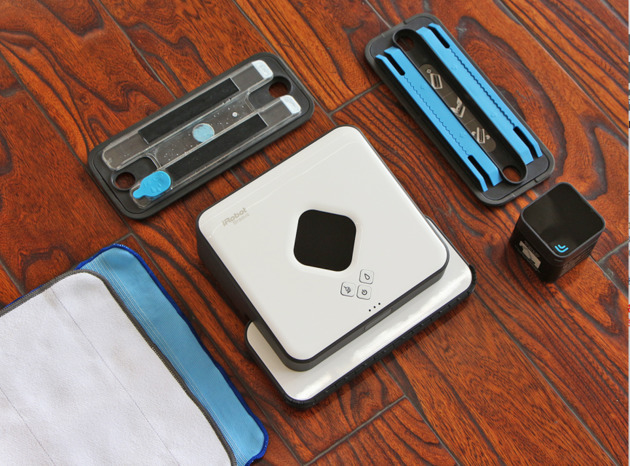 Photo/VCG
U.S.-based iRobot Corp, known primarily for its Roomba robot vacuum cleaners, plans to invest more in research and development in China, as it hopes to grow the market.
"iRobot is focused on significant growth opportunities in China. We are continuing to increase the size of manufacturing operations in China, as well as engineering functions. China is an incredibly important part of iRobot's strategy and we will continue to grow," said Colin Angle, chairman and CEO of iRobot, in an earlier interview with China Daily.
The company launched a floor mopper tailor-made for the Chinese market in 2016, and established a commercial team at its Shanghai office to directly manage sales, marketing and after-sales services, to be more responsive to the local market, Angle said.
Christian Cerda, iRobot's chief operating officer, said that China is the company's fastest-growing market and fourth-largest region, adding the country has tremendous talent and infrastructure to support the industry.
The company created the home robot cleaning category with the introduction of its Roomba model in 2002. It has sold more than 20 million robots worldwide with its product line, covering the Roomba and Braava families of mopping robots, featuring proprietary technologies and advanced concepts in cleaning, mapping and navigation.
In October, iRobot announced a collaboration with tech giant Google LLC to integrate robotic and smart home technologies that will advance the next-generation smart home.
The partners will seek additional ways to integrate their platforms, providing customers with the choice to opt in to new innovative smart home experiences that leverage a broader understanding of the home's space.
"iRobot is delivering products that help people keep a cleaner and smarter home," said Angle. "Robots with mapping and spatial awareness capabilities will play an important role in allowing other smart devices in the home to more seamlessly work together. We're looking forward to working with Google to explore new ways to enable a more thoughtful home."
Meanwhile, Chinese tech behemoth Xiaomi Corp has stepped up efforts to march into the smart home market. Products under its sub-brand Mi Ecosystem include air purifiers, cleaning robots, rice cookers, smart lamps, air conditioners and cameras. These products are internet-connected and Wi-Fi-enabled, and can be controlled via the Mi Home app.
Lei Jun, founder and CEO of Xiaomi, said the company aims to "promote the upgrade of Chinese manufacturing with the new concept of Made in China products."
"The smart home industry is now developing by leaps and bounds, thanks to the advancement of the internet of things, big data and other technologies," said Zhang Yanbin, assistant director of Beijing-based consultancy All View Cloud.
"With people's increasing requirement for a high-quality life, the artificial intelligence enabled smart home sector has a promising future."
Email: tanyuhan@nbd.com.cn 
Editor: Tan Yuhan