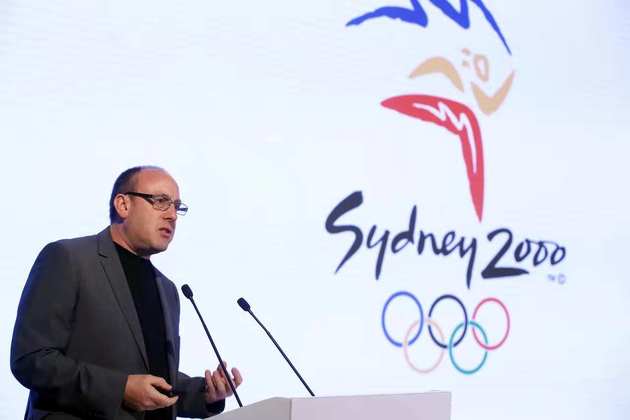 Photo/Zhang Jian
Nov.14 (NBD) -- "Why should the audience care about you, your culture, your city and your country?" asked David Zolkwer, creative director for ceremonies of the 2004 Athens Olympic Games, when delivering a keynote speech at the 2018 Chengdu Global Events Summit on Tuesday.
At the summit which was hosted jointly by news outlet National Business Daily and the American Event Management Institute, Zolkwer shared his perspectives concerning the above question with his rich experience in ceremony planning.
Cities and countries, which are also brands, are constantly marketing themselves to both internal and external audiences. Every now and then, a city and country get the very rare chance to tell its people and the whole watching world its story when it hosts a global, mega, cultural event like the Olympics, the Asian Games, the Commonwealth Games or the World Cup, Zolkwer noted.
Zolkwer held that Athens Olympic Games and major events alike are unique opportunities and moments in time. In 2004, Athens was in the doldrums, about which the rest of the world had little good to say. But that changed, literally over night, in the eyes of many, a new contemporary Greece was born through the event.
To make the most of the opportunity presented to positively impact audiences and their perception and relationship with the people and places taking the stage – to improve their image, there should be some guiding rules, according Zolkwer.
To actually have story to say comes first in Zolkwer's list of basic rules. Without a real story that involves all of us, there's no inherent value in these statements like the "biggest" or "the most expensive" or "the most technically ambitious", he added.
Moreover, it is often seen that technology makes events visually stunning, but organizers should not solely dependent on flashy technology. "Because while technology can absolutely enhance your story, it can't be your story," Zolkwer underlined. In contrast, the most important is to engage audiences so as they can resonate with the story that are being told, Zolkwer added.
To help audience care is also very important. Zolker said that it is no coincidence that the Olympic Games that impressed him most all centered on a human form, for instance, the archer and his flaming arrow in Barcelona, Muhammad Ali in Atlanta, the boy in the boat in Athens, and Mr. Bean in London, because all those people he could relate to as a fellow human being.
Email: tanyuhan@nbd.com.cn
Editor: Tan Yuhan