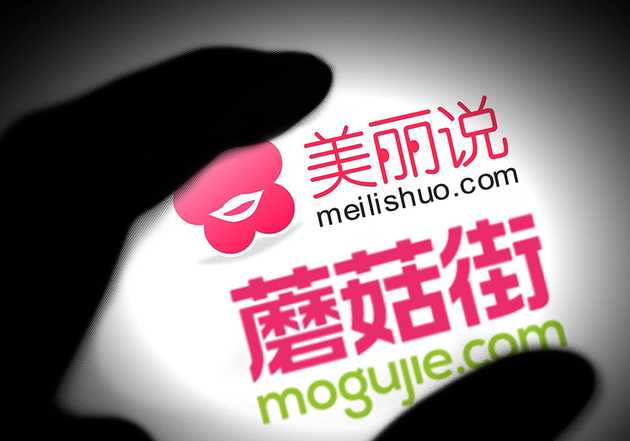 Photo/VCG
Nov. 12 (NBD) -- Mogu Inc., an online fashion and lifestyle e-commerce platform, filed on Friday with the SEC to raise up to 200 million U.S. dollars in an initial public offering.
The company plans to list on the NYSE under the symbol of MOGU. Morgan Stanley, Credit Suisse, and China Renaissance are the joint underwriters on the deal.
Mogu still in the red

Founded in 2011, the company started out as a social sharing site called Mogujie where users can share their shopping experience along with URL links to online shops, mostly Taobao stores. But it later turned into an e-commerce platform as Alibaba blocked external linking from the platform to Taobao stores.
Actually, Mogujie attempted to go public as early as 2015, but failed. In 2016, Mogujie merged with its major rivals Meilishuo and Taoshijie, giving birth to Meili United Group, which is fully-owned by Mogu.
Public information shows that as of September 30 of this year, Mogu's platforms have gained 62.6 million mobile monthly active users (MAUs). Besides, it has over 40 million followers on Weixin, QQ and Sina Weibo.
However, Mogu hasn't turned profitable yet.
It is noted that it logged losses of 186 million yuan (26.8 million U.S. dollars) in the six months ended September 30 this year, according to non-GAAP earnings calculations. However, the losses are narrowing compared with the same period of last year.
Tencent being the largest shareholder
Tencent is the largest shareholder in the company with an 18 percent stake, followed by Company CEO Chen Qi (11.9 percent), Hillhouse Capital (10.2 percent) and Trustbridge Partners (8.2 percent), according to its prospectus.
If the deal goes well, it will become another Tencent-backed company to get listed after online retailer Pinduoduo.
Internet analyst Wang Liyang told NBD that JD teamed up with Meili United Group this year to form an joint venture. Through JD's entry on Weshop, the two parties can take advantage of the huge traffic that WeChat offers. In turn, JD and Tencent can expand their footprints into more sectors. Thus, the tie-up helps boost the confidence of Mogu's investors.
Live streaming-powered business model is unique
Although Mogujie has a limited market share, its live streaming-powered business model is what other e-commerce platforms envy.
As of September 30, over 18,000 fashion icons have used live streaming to sell products, offering a live purchasing experience.
As a result, the number of MAUs grew 98.3 percent in the 2018 fiscal year against the same period of last year. In addition, 84.3 percent of people will make a second order within 30 days following a live-streaming purchase.
Live streaming helped Mogu log 1.7 billion yuan (244.8 million U.S. dollars) in 2018 fiscal year, accounting for 11.8 percent of the company's total GMV, and contributed 1.4 billion yuan (201.5 million U.S. dollars) in the first half of 2019 fiscal year.
Email: tanyuhan@nbd.com.cn
Editor: Tan Yuhan