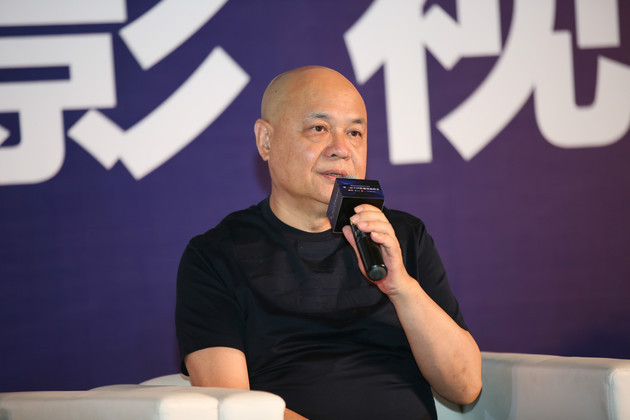 Photo/NBD

Nov. 9 (NBD) – Ma Zhongjun, chairman and president at Ciwen Media Co Ltd, is invited to the 2018 Chengdu Global Events Summit opening in southwest China's Chengdu on November 13, sharing his insights into the building of Chinese cities' cultural brands.
Ma was regarded as a pioneer in diversification of Chinese film and TV industry.
Ciwen Media Co Ltd has produced a number of popular drama adaptations such as The Proud Twins, The Return of the Condor Heroes and The Journey of Flower since its establishment in 1999.
After working as a scriptwriter for around 20 years, Ma entered the film and TV production sector in early 1990s. In 2000, he funded Beijing Ciwen Film & TV Production Co Ltd.
During the first decade, the media purchased the adaptation rights for a batch of classic martial arts novels from renowned writers including Louis Cha, Gu Long and Liang Yusheng. The adaptations brought further popularity to the original novels.
The company's first martial arts drama The Legend of the Condor Heroes was aired in 2003 and the production was widely acclaimed and gained outstanding audience shares.
The traditional drama producer then made foray into the internet drama field in 2014 when the developing internet technology reshaped the film and TV industry. The media firm launched the web drama series Death Notify: The Darker which is seen as a signal that China's internet drama sector started to emerge.
The Journey of Flower and Princess Agents became hits in 2015 and 2017, respectively.
While Chinese film and TV market grows rapidly, many drama production firms bought plenty of intellectual properties (IPs) for works. However, not all the IPs are able to make profits.
When asked what IP is worth investing and whether the trend that capitals flocked to remaking of IP works will continue, Ma said to NBD that as long as users' appetite for certain content remains, the IP related to the content will still be well received.
Ma also noted content creation should come from those necessary things in life.
In his opinion, the development of IPs is at the initial stage.
Ma held that the ability of traditional Chinese IPs to express a world outlook is relatively weak, and this caused difficulties for adaptations to build a solid world view.
Besides, as written IP works don't have images, it is crucial to visualize and symbolize the IPs. For instance, sequels of the Hollywood films will form chains with original works and finally create brand values, he added.
As for the IP adaptations in the whole industrial chain, Ma pointed out movies, TV series and games are different ways of content expression. A good IP can be adapted in various forms but not all the IPs fit all types of adaptations. If the audiences of an IP are young, a game tailored for such age group will be a better way of development.
TV and film works, as forms of culture, should reflect and touch people's mental outlook, Ma said.
Email: zhanglingxiao@nbd.com.cn

Editor: Zhang Lingxiao