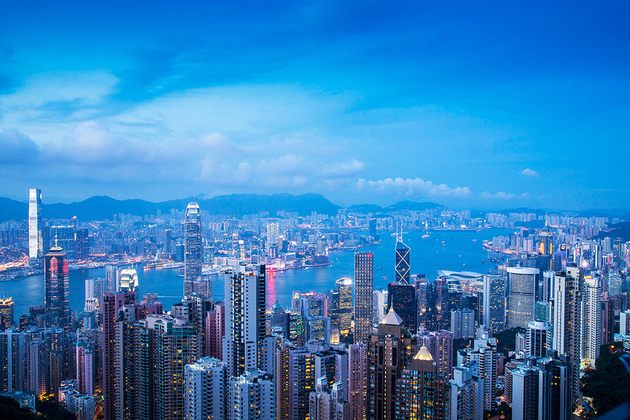 Photo/Shetuwang
Nov. 8 (NBD) –The first session of the Sichuan-Hong Kong-Macao Cooperation Week was held on Wednesday in Hong Kong, highlighting cooperation between Sichuan and Hong Kong in logistics and Sichuan's efforts to build itself into an international gateway hub.
At the event, enterprises from Sichuan and Hong Kong signed cooperation agreements to jointly tap the logistics market.
Conny Chu, president of Windex Logistics (HK) Co., Ltd told NBD, it is important to draw lessons from Hong Kong's experience as well as to value Sichuan's advantages.
Hong Kong boasts rich experience
Hong Kong, with an area of 1,100 square kilometers and 7 million permanent residents, has been crowned as the third biggest financial center following New York and London.
Carrie Lam Cheng Yuet-ngor, Chief Executive of the Hong Kong Special Administrative Region, quoted a series of data at the event to demonstrate the economic rise of Hong Kong. The financial center has transformed from a manufacturing-based city to a services-based one, and the service industry contributes 90 percent to Hong Kong's GDP. Hong Kong takes the first place across the world in terms of the dominant role the service sector plays in economy.
At the same time, Hong Kong shoulders the responsibility of helping companies in mainland China to go global. As of the end of 2017, the number of mainland China's firms listed in Hong Kong reached 1,051, with their market capitalization totaling around 2.9 trillion U.S. dollars, accounting for 66 percent of the total market value of companies listed in Hong Kong.
Sichuan enjoys geographical advantage
Chengdu's geographical advantage was repeatedly stressed at the event.
The 111 international air routes departing from Chengdu now cover major cities around the globe, and the integrated transport of China-Europe freight trains and ocean transport access 22 overseas cities and 14 domestic ones. Chengdu is expected to be an international aviation hub handling 150 million trips annually after the Tianfu International Airport is put into operation in 2020. The city is now connecting 12 provinces (including regions and municipalities) in western China with Pan-European and Pan-Asian markets.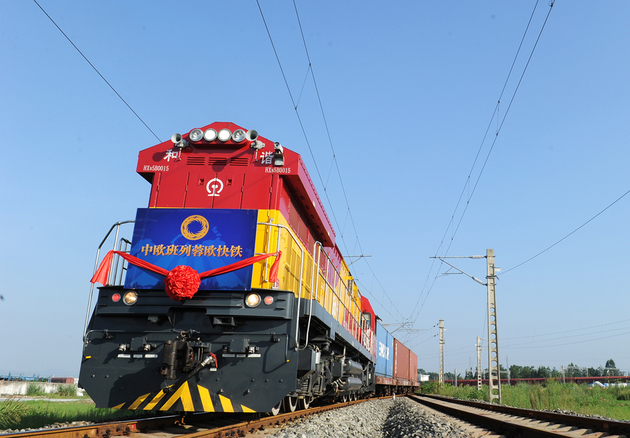 photo/VCG
Lam pointed out location was of vital importance to build a logistics hub. Chengdu, one of the cores of Chengdu-Chongqing city clusters, constitutes strategic frontier in China's western development and opening-up strategy.
Tony Su, Director and Head of Industrial & Logistics Property Services of Cushman & Wakefield, stated Sichuan and Chengdu will embrace the biggest chance as the launch of the integrated transport of China-Europe freight trains and maritime transport will increase the trade volume.
In Su's view, it is more significant to improve logistics facility and enhance transport efficiency and stimulate trade vitality by cutting costs.
More cooperation opportunities await Sichuan and Hong Kong
Hong Kong is now the fourth largest trading partner of Chengdu with over 3,000 Hong Kong-funded enterprises in Chengdu. The cumulative Hong Kong investments in place stood at 51.01 billion U.S. dollars.
With the Belt and Road Initiative being prudently advanced, Chengdu and Hong Kong have injected renewed vigor into the bilateral cooperation in logistics since they complement each other in the national strategic layout.
The future will see more cooperation in logistics between the two sides, predicted Ken Chung, chairman of The Chamber of Hong Kong Logistics Industry.
As Peng Qinghua, Secretary of the Sichuan Provincial Committee of the Communist Party of China, said, there is a need, a possibility and a vision of closer collaboration between Sichuan and Hong Kong in the logistics industry.
Email: wenqiao@nbd.com.cn
Editor: Wen Qiao