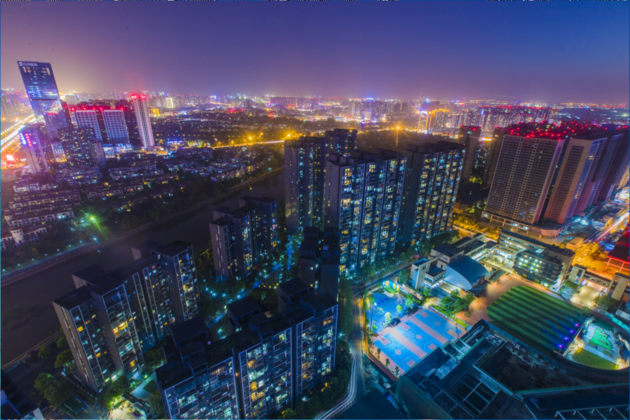 Photo/NBD
Nov. 2 (NBD) – The 2018 Chengdu Global Events Summit is to kick off in southwest China's Chengdu on November 13, bringing together representatives from the cultural industry at home and abroad to conduct discussions about cultural creativity and the rise of cities.
Seen as the drive of city branding, creative cultural events can bring opportunities to cities to propel urban development in diverse aspects.
Los Angeles stands out as an international entertainment center by holding the Oscars; Milan Fashion Week builds Italy a bellwether of global fashion and consumption industry; Barcelona 1992 Olympic Games is also of high significance to Spain's economic recovery.
Wang Chaoge, known as the director of the Impression Series, the outdoor performances utilizing natural backdrops of mountains, lakes and rivers, shared her stories about how cultural events facilitate city growth.
Impression Liu Sanjie, created by directors including Zhang Yimou and Wang Chaoge and first staged in 2004 in south China's Yangshuo, brought 5 percent increase in GDP to the city that year.
Wang's art program Another Glance at Pingyao shown in Pingyao county, Shanxi Province since 2013 fuels not only the city's income growth, but the building of identity and cultural industrial chains.
During the coming conference, she will give a speech themed with shaping the city image.
On November 13, guests from film and TV, music, drama, culture and tourism, and stage performance are to gather together exploring the paths to enhance cities' soft power through creating premier cultural events and to build cultural brands of Chinese cities.
Representatives include the Chairman of the Board of Directors of Edinburgh Festival Fringe Sir Timothy O'shea, artistic director of European Capital of Culture 2008 Mary Miller, American television and film producer and novelist Mark Zaslove and vice-president of Chinese Culture Group Xie Li.
Dr. Joe Jeff Goldblatt, founding father of U.S. event management education, will first address the conference sharing his view on the developing trend of global cultural events.
As successful cultural activities bring enormous added values to cities, event management, which has become a new study field, creates and sustains new world of cultural creation.
Culture now plays a crucial role in upgrading urban attraction, competitiveness, influence and soft power.
Chengdu, the city where the 2018 Chengdu Global Events Summit will be held, is making unremitting efforts to build itself into a world-famous cultural city with unique cultural charm.
As the capital of Sichuan Province, Chengdu aims to improve the global spreading of Tianfu culture and enhance its profile as a cultural creativity city, a world tourism city, a world games city as well as an international gastronomy hub, a music hub and a MICE hub.
Email: zhanglingxiao@nbd.com.cn
Editor: Zhang Lingxiao