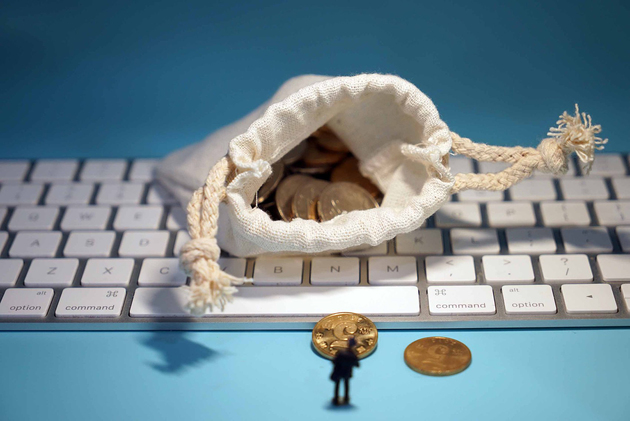 Photo/VCG
Nov. 2 (NBD) -- It is expected that the number of China's households will reach 452 million and household financial assets will total 145 trillion yuan (20.9 trillion U.S. dollars) by 2020, shows a report on China's household financial market released by the financial arm of e-commerce platform Vip.com and data provider Analysys on Thursday.
According to the report, the consumption level of Chinese households is on the rise. In recent years, demand for mid- and high-end consumers goods has been extending from top and first-tier cities to second- and third-tier cities. Families at moderate consumption level and above in top and first-tier cities account for as much as 38.8 percent of the total while those in second- and third-tier cities take up 27.5 percent.
The report reveals the average investable funds per Chinese household are predicted to jump to 450,500 yuan (64,940.7 U.S. dollars) in 2018 from 170,000 yuan (24,505.9 U.S. dollars) in 2011, with an average Compound Annual Growth Rate of 15.3 percent.
As residents' disposable income increases year by year, their demand for asset management also rises. Data shows the internet financing index increased by 6 times from 2013 to 2017. Online finance products accounted for 23.26 percent of the total number of finance products bought by households, ranking after banks' wealth investment products with a 34.88 percent share and money funds products with a 30.25 percent share.
Huge potentials and promising prospects of the household financial market attracted capital inflow from banks, e-commerce firms, and financial companies under traditional retail enterprises.
E-commerce players are at an advantage due to their high-quality customer base, stable consumption scenarios, and constantly improved financial technologies.
It is noticeable that the report also explores the influence exerted by females on the future development of household finance with the rise of She-conomy (also as womenomics).
According to the report, in 62 percent of Chinese families, women have a greater say on family finances. Data shows women account for 83.03 percent of the household finance consumers of VIP.com's financial arm, which indicates the increasing decisive role of females in the household finance sector. This is because a household's financial demand mostly arises from daily life and children-rearing and women have more impacts than men in the two scenarios.
Based on the current situation, the report points out financial services centering on family life scenarios and periodic needs will become further subdivided and personalized, and comprehensive services platforms integrating asset allocation, knowledge transfer, and financing services will gradually replace platforms that only provide single product.
In the future, platforms which can provide sophisticated, customized, and personalized services at different stages of household lifecycle will stand a better chance.
Email: wenqiao@nbd.com.cn
Editor: Wen Qiao