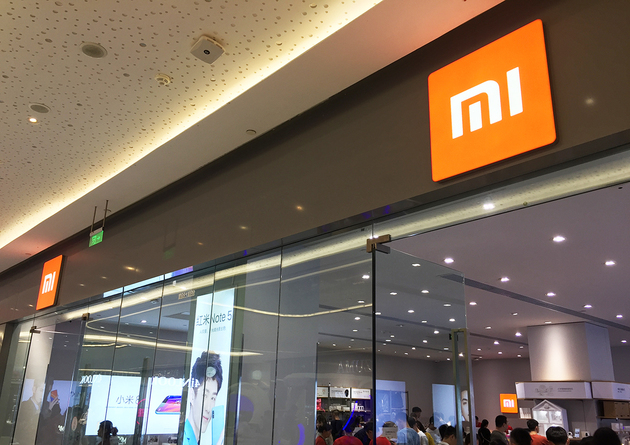 Photo/Dfic
Chinese electronics giant Xiaomi launches in the United Kingdom next week when it will open a store in London and stock smartphones in shops run by mobile carrier Three, the company said on Tuesday.
The announcement follows store openings in Paris and Madrid, as Xiaomi looks to compete with other major smartphone brands in Europe.

Xiaomi will hold a launch event at the Barbican Center in London on Thursday, Nov 8, and on Saturday, Nov 10, the company will open its first UK store at Westfield London, the largest shopping center in the country.

The Beijing-based company confirmed the store will sell smartphones and smart home appliances. It did not reveal if other Xiaomi gadgets, such as smartwatches and electric scooters, will be available.

The company's phones will also go on sale in stores run by Three, a Hong Kong-based mobile network provider with a large presence in the UK. Three stores in the Republic of Ireland will stock Xiaomi phones from Thursday.

"Excited to announce that Xiaomi will be officially entering the UK," Xiaomi global spokesperson Donovan Sung wrote on Twitter. "See you all in London!"

Xiaomi UK has launched a charity-themed advertising campaign on social media called #PaintMiOrange. Xiaomi is giving away products as part of the campaign, and each time social media users participate, the company donates 10 pounds (12.75 U.S. dollars) to UK-based education non-profit Right to Play.

The company said a "flagship smartphone" will go on sale in its store at Westfield. Industry experts speculate this will be the recently-announced Mi Mix 3. The phone supports wireless charging and features a sliding mechanism that reveals a front-facing camera and facial recognition sensor.

Since its founding in 2010, Xiaomi has accrued 200 million users in 80 countries, according to the company. Xiaomi pitches itself as a provider of high-performance handsets sold at reasonable prices.

The base model of the company's newest smartphone —the Mi Mix 3 — costs 475 U.S. dollars. By comparison, Apple and Samsung's latest offerings both have a base price of 999 U.S. dollars.

Xiaomi is now the fourth-largest smartphone manufacturer in the world, behind Samsung, Huawei, and Apple, and ahead of Oppo.

The company's global smartphone sales have risen sharply this year. According to market research company Gartner, Xiaomi sold 28.5 million handsets in the first quarter of this year, compared to 12.7 million during the same period in 2017. This amounted to the highest level of sales growth among the top five smartphone manufacturers during the period.

Earlier this year, Xiaomi announced plans to boost international expansion by committing 40 percent of the capital raised from the sale of China Depositary Receipts, also known as CDRs, to overseas operations. CDRs are a type of equity that allows Chinese investors to gain exposure to shares listed abroad.

The company has adopted an aggressive international expansion strategy in 2018, ramping up activity in India — which accounted for 32 percent of its global revenue last year — and opening up bricks-and-mortar stores in France, Spain, and now the UK.
Email: zhanglingxiao@nbd.com.cn
Editor: Zhang Lingxiao