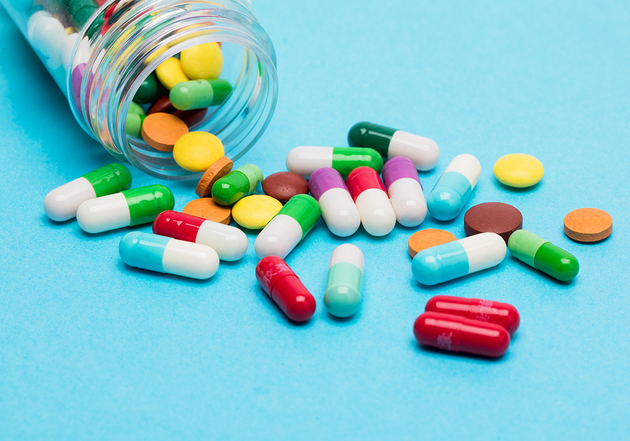 Photo/Shetuwang
Oct. 24 (NBD) – Beijing residents will soon be able to buy over-the-counter (OTC) medicines in neighborhood convenience stores.
According to a circular on facilitating convenience store development, jointly issued by six Beijing authorities recently, chain convenience stores are now eligible to apply for permission to retail Class-B OTC medicines in compliance with relevant standards.
OTC medicines usually deal with common medical complaints like cold and coughing, and do not require prescriptions from doctors. Such medicines are grouped into two categories. Class-A OTC drugs are sold at hospitals or qualified drugstores while Class-B can be retailed in places like hotels and department stores permitted by relevant authorities.
The new policy will pose major threat to retail pharmacies, Shi Lichen, founder of health industry consultancy firm Beijing Dingchen, told NBD. Compared with pharmacies, chain convenience stores have advantages in locations and pedestrian traffic, both propitious to medicine retailing, he added.
Pharmacies are currently a major channel for OTC medicine sales. According to statistics from medicine market research organization Sinohealth CMH, retail pharmacies accounted for 65.11 percent of China's OTC sales in 2015.
Data from medicine & health information portal Menet.com shows that Beijing had over 5,000 retail pharmacies in 2017, creating a drug retail market of 10.5 billion yuan (1.5 billion U.S. dollars) (including non-medicine products).
In comparison, the scale of convenience stores in Beijing is relatively small, with around 1,200 stores in total so far. However, the capital city plans to expand that number to 6,000 in the next three years, ensuring every community has at least one convenience store.
The extended coverage, combined with location and traffic advantages, seem set to put more strains on pharmacies.
However, Wang Fuguo, secretary to chairman of the board of nationwide drug chain Yifeng Pharmacy, maintained that Beijing's new policy will not deal a heavy blow to pharmacies. In fact, other cities implemented similar policies several years ago, yet convenience stores there failed to pose substantive challenges to pharmacies. Meanwhile, retail pharmacies will continue to improve their competitive strengths for long-term and steady development, Wang said.
Email: limenglin@nbd.com.cn
Editor: Li Menglin