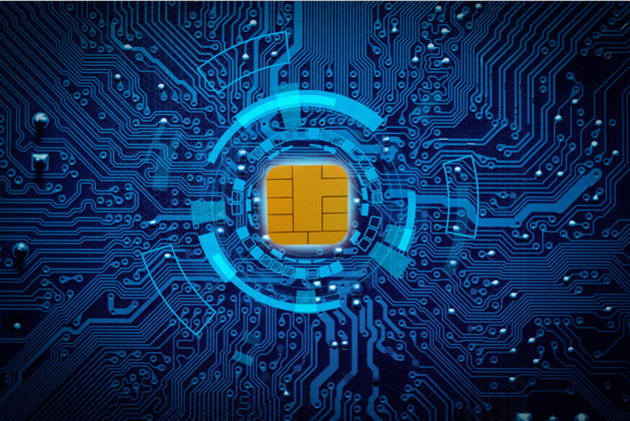 Photo/Shetuwang
Oct. 23 (NBD) -- David Li, founder of Chinese video streaming company YY Inc (Nasdaq: YY), got a chip implant in his arm for the first time, according to his WeChat post on Monday.
He deemed it to be a milestone and believed more people will get chipped in the future so as to better understand their body.
The post soon went viral on the Internet, and was immediately forwarded by science news site Guokr.com's CEO Ji Xiaohua and entrepreneurial service provider Dark Horse Venture (Beijing) Technology Co., Ltd's Chairman Niu Wenwen, rapidly causing a stir in the startup circle.
Some doubted safety while some hailed him as a risk-taker. A friend of Li even joked whether it will turn Li into Terminator.
From Li's replies at WeChat Moments, it was known that the implant is a kind of device used for tests related to blood composition.
A source close to YY Inc later confirmed the implantation to The Beijing News, but said that the embedded chip is neither part of projects that Li has invested in nor a therapy for health issues. Li later responded to the news outlet that it was just a little experiment he took after he saw some innovative programs.
But viewing from the pictures Li posted, the embedded chip seems more like a glucose monitor, similar to what British Prime Minister Theresa May wears.
It was learnt that such monitor can work for up to 10 consecutive days, used to detect glucose level in tissue fluid without finger prick.
At present, point-of-care testing (POCT) has a huge market in China with glucose monitoring constituting the largest part. The market size for glucose monitoring has exceeded 5 billion yuan (721.1 million U.S. dollars) in China alone.
The testing technology is hotly pursued by domestic and international investors as well, including pharmaceutical companies Abbott, Roche and Medtronic.
A senior investor in the medical industry told NBD that glucose meter comes in a variety of types to meet market demand. It will become more intelligent with the development of the big data technology, "Internet Plus" strategy, and growing popularity of terminal devices. But it is still a long way to go before patients become willing to pay for management services for chronic diseases and an integrated network is built.
Email: tanyuhan@nbd.com.cn
Editor: Tan Yuhan