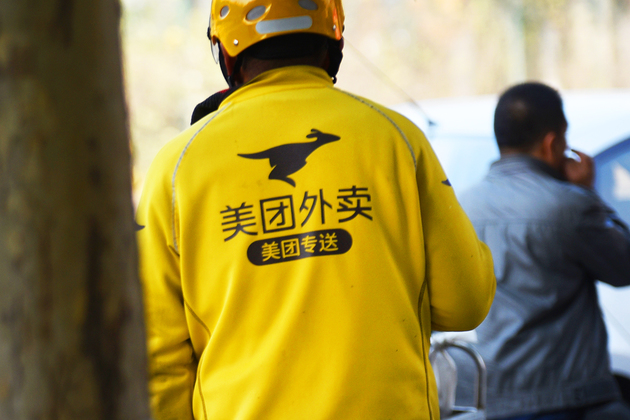 Photo/NBD
Oct. 19 (NBD) – China's food delivery giant Meituan recently launched a group-buying feature in its WeChat mini program, signaling a possible move to the group purchase sector.
NBD noticed that Meituan's group-buying deals cover beauty products, household appliances, fruits and snacks, instead of typical food delivery or restaurant vouchers.
The food delivery platform now offers generous discounts on specific products in group-buying deals, which encourages users to share item links on social media. The strategy, referred to by some as "social e-commerce" model, has given group-buying site Pinduoduo phenomenal growth in the past three years. This make some industry observers wonder Meituan is stepping into the territory of Pinduoduo. 
A Meituan employee, however, told NBD the new service, which is jointly launched with mobile retail solution provider Youzan, is only an exploration in new business model. So far the program seems indeed tentative, with the service limited to a few select cities, and only 207 SKU (stock keeping units) available. The function hasn't even been added to Meituan's own app yet.
In fact, Meituan started out as a Chinese version of group-buying leader Groupon, but it then shifted its focus to the offering of local life services and travel services. 
However, life service-centric e-commerce companies now are facing the issue of slowing increase. 
According to a report by the China E-Commerce Research Center, the transaction amount of life service deals on e-commerce sites surged 67.02 percent year over year to 998.6 billion yuan (143.9 billion U.S. dollars) last year, but the growth showed a sign of losing steam. 
In such case, Meituan needs to find creative ways for traffic growth, and social e-commerce is a reasonable choice, Li Yongjian, an expert on internet economy with the Chinese Academy of Social Sciences, told NBD. 
And as for e-commerce on a whole, the general trend is to connect the once separated sectors of retailing, life services and travel services for joint development, he added.  
With the dazzling success of Tencent-backed Pinduoduo, China's major e-commerce players like Taobao, JD.com and Suning.com have launched their own version of group-buying services. But according to Li Yongjian, the most important thing is still to secure sufficient supply of low price products.
Editor: limenglin@nbd.com.cn
Editor: Li Menglin