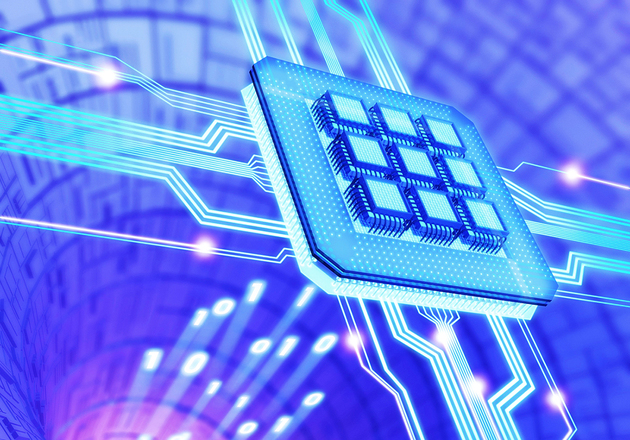 Photo/VCG
Oct. 12 (NBD) -- Gathering forces to sharpen core competence is likely a new development direction of China's semiconductor industry.
A new semiconductor industry association was established at Guangzhou Economic and Technological Development Zone Thursday by uniting respective semiconductor institutions of Guangzhou, Shenzhen, Zhuhai, Hong Kong, and Macao.
With advantaged resources of the five cities, the alliance will endeavor to build a better semiconductor industrial ecosystem by establishing a series of service support platforms covering chip test, electronic design automation (EDA), intellectual property (IP), talent training, and industry incubation, so as to enhance the overall competitiveness of the Greater Bay Area in the industry.
The five cities have their own advantages in the industry: Guangzhou, as China's largest distributor and consumer of integrated circuit (IC), takes the lead in application and manufacturing; Shenzhen and Zhuhai have been the front-runners in products and design; Macao excels at scientific research on analog IC chips; and Hong Kong enjoys rich experience in intellectual property right (IPR) protection in international markets.
However, weaknesses still exist.
Zou Sheng, an inspector with the Economic & Information Commission of Guangdong Province, said to NBD that the industry supporting system is far from sophistication. Taking Guangzhou for example, Zou stated the city has yet to master the core advantages and shape an eco-chain for semiconductor manufacturing.
Apart from an improvement in industry supporting, China needs to further promote basic material research and advanced equipment manufacturing, Chang Junfeng, secretary-general of the Shenzhen Semiconductor Industry Association, said to NBD at a semiconductor forum of Canton Tower Science & Technology Conference in Guangzhou Thursday.
Moreover, Seng-Pan U, chairman of the Macao Association of Microelectronics, told NBD the development of the industry also needs a long-term investment in talents.
A whitepaper on China's IC industry released by the Ministry of Industry and Information Technology and China Center for Information Industry Development shows that a total of 720,000 talents will be in need in the industry by 2020.
Email: wenqiao@nbd.com.cn
Editor: Wen Qiao