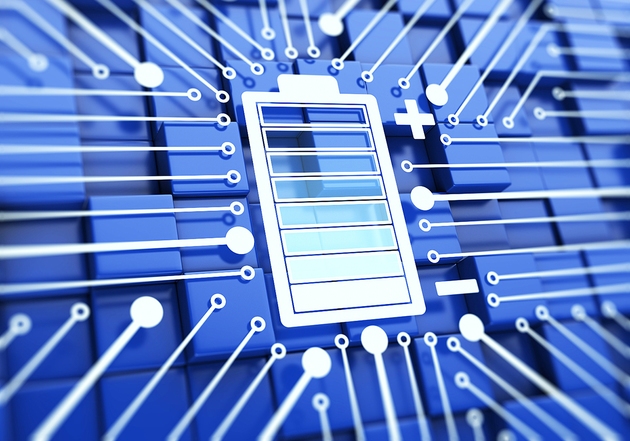 Photo/VCG
Sept. 28 (NBD) -- BASF Corporation, the largest affiliate of German chemical producer BASF, has agreed to sell its electrolyte business in Europe and the U.S. to Shenzhen Capchem Technology Co., Ltd. (Capchem) for 1.2 million U.S. dollars, the Chinese chemical manufacturer said Wednesday.
Under the terms of the agreement, Capchem will take over the New Jersey-based company's electrolyte businesses including related technologies, the Selectilyte brand and other assets, as well as all clients. It is noteworthy that BASF Corporation's electrolyte manufacturing site in the U.S. is not included in the deal.
The transfer of business is being processed in an orderly manner and is predicted to be finished in December this year.
Pursuant to the agreement, BASF Corporation's production base will stop producing electrolyte with effect from December 2018, and when the acquisition is closed, all of its orders will be transferred to Capchem's manufacturing site in China. Plus, the non-compete clause stipulates that in the following three years, the North American company shall not sell products involved in the deal to any enterprise on the client list.
Last year, BASF sold its electrolyte manufacturing site in Suzhou, China to Capchem.
With regard to the exit from the electrolyte market, a source with BASF said the decision was made after evaluating the company's product mix and was aimed to better allocate resources to facilitate growth. But the company still commits itself to developing battery materials, the person added.
Industry insiders noted the production capacity of electrolyte has been gradually shifted to China in recent years.
China's electrolyte output totaled 110,000 tons last year, up 23.3 percent from a year ago, according to data from Shenzhen Gaogong Industry Research Co., Ltd. (GGII) and a service platform for NEEQ investors.
However, it is noticeable that the capacity utilization rate of electrolyte dropped to 24 percent in 2017 from 70 percent in 2014, indicating a high degree of excess capacity.
Meanwhile, affected by the overcapacity and declining price of lithium hexafluorophate - the main solute material in producing electrolyte, prices of electrolyte for lithium-ion and power batteries fell by 23 percent and 16.7 percent, respectively, in 2017 from a year ago, shows statistics from GGII.
The situation was even worse in the first half of this year as the electrolyte sector experienced the biggest ever price war. Usually, electrolyte was sold at 38,000-42,000 yuan (5,524-6,105 U.S. dollars) per ton, but some companies made an offer at 26,000-28,000 yuan (3,779-4,070 U.S. dollars) per ton. In some extreme cases, some sold at slightly over 10,000 yuan (1,454 U.S. dollars) per ton.
At a recent entrepreneur summit in Qinghai in early September, Zhao Baoshun, deputy general manager of Capchem, admitted fierce competition in the segment. Faced with the increasingly intensified competition and electrolyte overcapacity in China, the Shenzhen-based chemical producer has turned eyes to European markets.
In April this year, Capchem's Board of Directors approved the plans to build a lithium-ion battery electrolyte project with a designed annual production capacity of 40,000 tons, a NMP project with a yearly capacity of 5,000 tons, and a carbon nano-tube project with a capacity of 5,000 tons per year in Wroclaw, Poland. Moreover, the firm has bought a piece of land at Invest-Park of Wałbrzych Special Economic Zone, one of the biggest and fastest developing zones in Poland.
Email: lansuying@nbd.com.cn
Editor: Lan Suying