Sept. 25 (NBD) -- As for where to get listed, biotech companies have to make decisions themselves. 
Charles Li, Chief Executive of Hong Kong Exchanges and Clearing (HKEx), made the above remarks at the 2018 China BioMed Innovation and Investment Conference held in Suzhou last week, as an answer to biotech startups that are inclined to get listed. 
Since the HKEx opened the door for pre-profit biotech firms in April this year, three have had a public float on the bourse. Unexpectedly, all of them have seen shares slip below their initial public offering prices as of last Friday. 
Their dismal performance has casted a cloud over other biotech startups with an interest in listing, with some using the word "scared" to describe their current state of mind and some disclosing to Yicai a plan to switch to Nasdaq for listing. 
To these biotech firms, Li said it would be better to look at historical data and to see the market-friendliness. If one thinks the U.S. market is more friendly, it could go public there. If a long-term financing sector is wanted, Hong Kong would be the best option. But if making big money is the only objective, companies should drop the listing plan, he explained. 
According to Li, the HKEx's new policy is designed to provide timely help for biotech firms, which are in dire need of money in the initial stage of R&D, as the Chinese capital market, including Hong Kong, lacked the support to new drug R&D.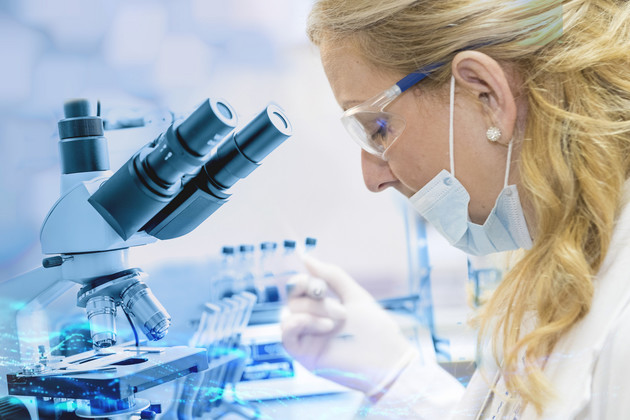 Photo/Shetuwang
Tian Yuan, founding partner of Yuanming Capital, a healthcare specialty fund focusing on China-U.S. cross border investments, said at the event in Suzhou that the HKEx, at an unexpected time, blazed a new path for investors to exit. 
Varying reasons might have led biotech firms' shares to fell below the IPO prices. Among them include overvaluation and challenging macro environment. 
The viewpoint was echoed by one analyst who carried out market research in Hong Kong. Beyond that, it also takes time for the HKEx's secondary market investors to get familiar with the newly listed biotech companies, the analyst added. 
Bio-medical companies often come with high risks, so investors have to be prudent. 
According to statistics of institutions including BIO, only 10 percent of global drugs in clinical trials can make their way into registration and market launch. The proportion for drugs that have completed the first-phase clinical trial stands at 15 percent.  
The biotech sector in Hong Kong is just emerging, and secondary market investors haven't a set of mature mechanism concerning the valuation of biotech firms and risk prejudgment. 
Comparing the NASDAQ Biotechnology Index with the Composite Index, it can be seen the biotech sector delivered higher returns than the market average, but it was also more volatile, Tian noted. The U.S. market has experienced a great deal of volatility, with investors being mostly institutional ones with professional analytical skills, while investors in China's mainland and Hong Kong have not yet experienced swings, being lacking of professional judgment and risk awareness.
Information asymmetry is another characteristics of innovative drugs, said Charles Li. This could easily lead to inside trading, and that's why the HKEx keeps telling investors to control risks, he added.
As an international market, Hong Kong has no difference with the U.S. market in nature. The U.S. is a market that has highly developed institutions and a dozen analysts can monopolize in a good way. With strong self-discipline, institutions there are familiar with the logic and rules of the market and have developed a complete set of logic for market judgement. However, Hong Kong hasn't yet formed such an environment, which will require joint efforts of all parties and will take 3-5 years or 5-8 years to create.
Email: lansuying@nbd.com.cn
Editor: Lan Suying