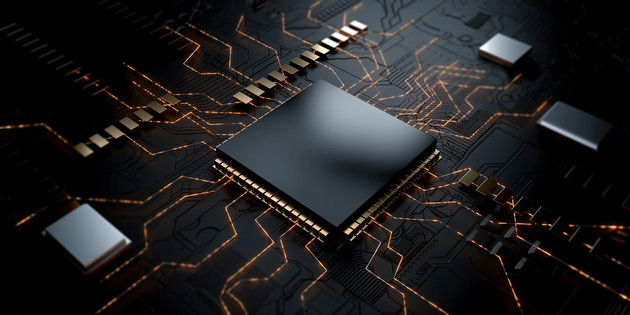 Photo/Shetuwang
Sept. 21 (NBD) -- The price hike in the memory segment, starting from the third quarter of 2016 and going further in 2017, has been urging on China's domestic memory chip companies to increase input to upgrade technology and products.
In 2017, a frequently-used chip was sold as high as 899 yuan (131.5 U.S. dollars), representing a three-fold rise from the previous year.
Behind the price increase lies not only soaring demand, but also declining shipments due to Samsung, SK hynix, Micron and other dominant chip manufacturers' tacit shift to 3D NAND memory chips instead of 2D NAND ones.
Because of this, Chinese authorities started an anti-monopoly investigation against Samsung, SK hynix, and Micron in June this year. 
While 3D NAND chips suffered a low yield rate, production of 2D NAND chips was also on the slide, hence a shortage in supply last year, Wang Jingyang, senior vice president with Shenzhen-based memory chip maker Longsys, explained to NBD.
Globally, there are many NAND flash manufacturers, but only six of them have the ability to influence market pricing. They are Samsung, Toshiba, Intel, SK hynix, Micron, and SanDisk.
The memory chip market is segmented based on type, application, and geography. By type, the memory chip market consists of volatile (DRAM and SRAM) and nonvolatile (PROM, EEPROM, NAND Flash, and others).
At the 2018 China Flash Market Summit, NBD learned the global semi-conductor memory market is projected to reach 150 billion U.S. dollars in 2018, of which the NAND Flash segment will exceed 57 billion U.S. dollars. Consuming 32 percent of global capacity, China has become one of the world's most important markets for memory chips.
Wang held the price hike of memory chips mainly resulted from the monopoly of Japanese, South Korean and U.S. chip makers.
Data shows that Samsung, SK hynix and Micron grabbed a total of 95.4 percent share of the DRAM market in the first quarter of 2018. Samsung took up 44.9 percent, SK hynix 27.9 percent, and Micron 22.6 percent.
China's domestic players have been trying to catch up with those overseas chip makers, in a bid to ease dependence on imported memory chips.
For instance, Longsys uplifted investment in technology and product innovation, and bought Lexar, a high-end memory brand of Micron, aiming to make inroads into the high-end market. The dominance of chip manufacturers from Japan, South Korea and the U.S. would be ended within 2-3 years, Wang believed.
Longsys Chairman Cai Huabo said it would take time to change the international memory chip landscape and the country needs to build a benign environment for this sector. Cai hoped players would stick to their own specializations to avoid unhealthy competition. For example, Wuhan-based Yangtze Memory Technologies focuses on 3D NAND, while Fujian Jinhua Integrated Circuit concentrates on PC DRAM.
Email: gaohan@nbd.com.cn
Editor: Gao Han