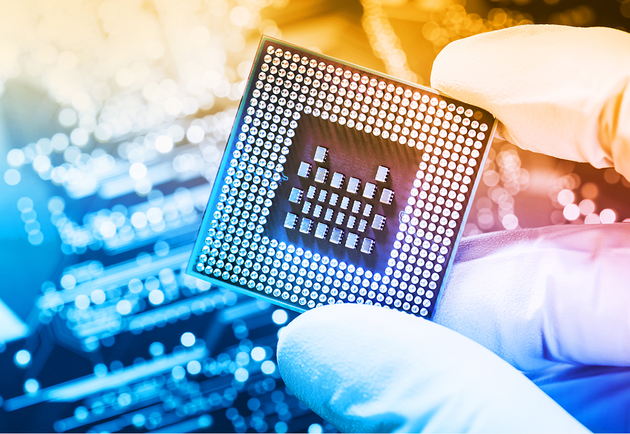 Photo/VCG
Sept. 20 (NBD) -- Chinese e-commerce giant Alibaba Group announced Wednesday the plan to set up an independent chip subsidiary, a new move to boost its cloud and artificial intelligence (AI) chip business.
The new subsidiary is a merger of microchip maker Hangzhou C-SKY Microsystems and the self-developed chip team of Alibaba DAMO Academy, a global research and development project of Alibaba. The chip venture will focus on customized AI chips and embedded processors.
On April 20 this year, Alibaba acquired Hangzhou C-SKY Microsystems, which is known as the only embedded CPU IP core provider in China. The company is dedicated to 32-bit high performance low-power embedded CPU and chip architecture license. Currently, the shipment of SoC chips based on the C-SKY's CPU IP core has exceeded 800 million units.
Alibaba aims to launch its first self-developed AI inference chip in the second half of 2019, Zhang Jianfeng, chief technology officer of Alibaba, introduced at the Computing Conference 2018 of Alibaba Cloud held on Wednesday. 
The new chip, called Ali-NPU, is designed to handle AI tasks like image and video analysis and can be used for autonomous driving, smart cities, and smart logistics. It is expected to be some 40 times more cost-effective than conventional chips.
The new chip will make a breakthrough in computing power so that more complex algorithm will create new applications of AI, and hence propelling AI development, said Jiao Yang, researcher at DAMO Academy.
Moreover, Zhang noted DAMO Academy is also developing high-precision, multiple-qubit superconducting quantum processor.
It is noted that Alibaba has made deployment in the chip sector for years.
The Group has invested in several chip enterprises including AI startup Kneron, processor chip maker Cambricon, U.S. computer networking company Barefoot Network, and chip manufacturer ASR Microelectronic.
Besides, the titan announced in October last year the plan to inject more than 100 billion yuan (14.6 billion U.S. dollars) over the next three year into Alibaba DAMO Academy. The program, which is now recruiting over 300 researchers, conducts research in fields such as natural language processing, natural human-computer interaction, quantum computing, machine learning, basic algorithms, chip, sensor, and embedded system.
Alibaba is definitely not the first Internet giant who sets foot into the chip market. Google has unveiled the third generation of Cloud Tensor Processing Units designed to accelerate machine learning workloads. In addition, big tech names including Qualcomm, Apple, Huawei, AMD, Intel, Microsoft, IMB, and NVIDIA have also been vying for the market share.
Data shows that the market size of the global AI chip market is forecasted to hit 10.8 billion U.S. dollars by 2023.
Email: zhanglingxiao@nbd.com.cn
Editor: Zhang Lingxiao