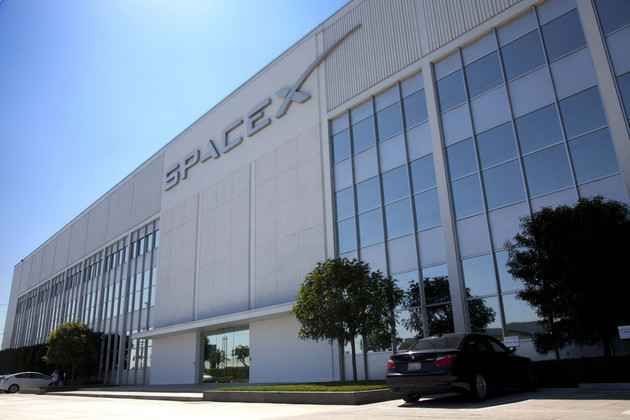 Photo/Shetuwang 
Sept. 19 (NBD) -- Yusaku Maezawa, founder of Japan's largest online fashion mall Zozotown, will be the first passenger for trip around the moon on Space X's Big Falcon Rocket.
The Japanese fashion magnate didn't book the spaceship ticket only for himself, but also for his friends. The trip of 4-5 days is scheduled for 2023.
Neither Maezawa nor Space X disclosed the price for the space flight. But U.S.-based private space tourism company, Space Adventures, estimated a moon loop tour would cost 175 million U.S. dollars, doubling that of a trip to the International Space Station (ISS). SpaceX CEO Elon Musk once said, arranging one or two moon trips every year would contribute 10-20 percent to the company's revenue.
Maezawa ranked 18th on the Forbes list of Japan's 50 Richest 2018 and has a real time net worth of 3 billion U.S. dollars as of September 18 of 2018, according to Forbes. Maezawa's Zozotown website now has 3.4 million subscribers and over 1,500 brands.
Also an art collector and former punk drummer, Maezawa purchased paintings by Jean-Michel Basquiat and Pablo Picasso in 2016, spending about 80 million U.S. dollars. Last year, he bought Jean-Michel Basquiat's 1982 painting of a skull for 110.5 million U.S. dollars. 
The 42-year-old billionaire wanted to invite 6-8 artists to travel with him so as to stimulate their creative inspiration. With regard to risks of the space flight, Maezawa said in an interview with Reuters SpaceX would firstly launch several test flights to ensure safety, and he and his friends would take off after these trials.
So far, SpaceX has completed over 100 commercial space launches, sending commercial satellites into space, and delivering supplies for NASA to the ISS.
In February this year, Space X successfully launched its most powerful rocket Falcon Heavy for the first time. The moon loop trip set for 2023 will be written into the annals of history.
NBD noticed that in addition to SpaceX, other space tourism ventures including Blue Origin founded by Amazon CEO Jeff Bezos and Virgin Galactic set up by Richard Branson are vying for a stake in the private space trip market.
Actors Leonardo DiCaprio and Angelina Jolie have reportedly booked space voyage on SpaceShipTwo of Virgin Galactic which is designed to take two pilots and six passengers and built for short up-and-down trips rather than full orbital flights around the Earth. Regular tickets aboard SpaceShipTwo sell for 250,000 U.S. dollars each.
In April this year, Jeff Bezos' Blue Origin completed a successful test launch and landing of its New Shepard 2.0 rocket. The launch marked the second flight of the rocket and eighth test flight overall for the company's New Shepard program. Blue Origin hopes to launch its first manned flight by the end of this year, reported news portal Market Watch.
Email: gaohan@nbd.com.cn
Editor: Gao Han