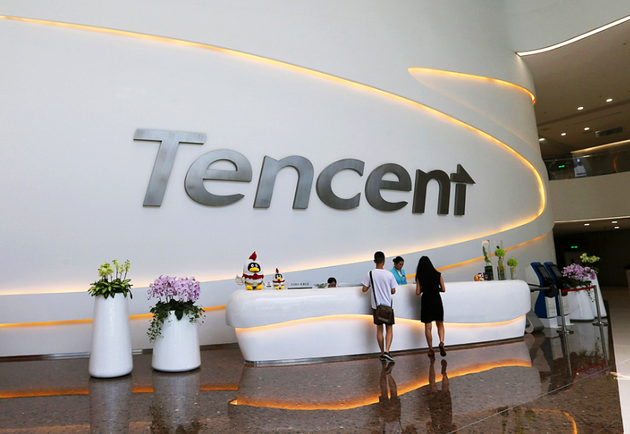 File photo/VCG
Sept. 11 (NBD) -- Tencent is shuttering its popular poker video game "Everyday Texas Hold'Em", with recharge and event services to be terminated on Monday and the game server to be closed and data cleared on September 25, the Chinese technology giant announced on the official website Monday.
Tencent would compensate users in accordance with the related regulations, said the announcement.
The shutdown came after Chinese regulators tightened supervision and regulation over online chess and card games which could easily tumble into gambling activities, an industry insider told NBD.
A source close to Tencent Games said to NBD that the decision was not only based on concerns over tighter regulation but also considerations of business adjustment of Tencent, adding that closing one chess and card game would not affect the tech giant much.
However, the pull-out of "Everyday Texas Hold'Em" dealt a blow to the chess and card game sector which constitutes an important branch of the gaming industry. Some analyzed that the chess and card games landscape would likely to witness a reshuffle with a big decline in the number of games.
Late last month, China's Ministry of Education issued a notice, calling for fewer game approvals and cutting the amount of time that children spend in front of screens, in a bid to reduce the risk of myopia or shortsightedness for children.
Before that, the Ministry of Public Security had cracked down on a string of online gaming platforms which were used as covers for gambling.
Amid increasingly tighter supervisions over online chess and card games, game companies started to feel the pressure and make adaptations accordingly.
Long-established game firm Ourgame International Holdings Limited (Ourgame, 06899.HK) grossed 159 million yuan (23.2 million U.S. dollars) in revenue for the first six months ended on June 30, 2018, down 9.5 percent year over year.
Ourgame also revealed in the interim results for the first half of 2018 that the company had decided to divest the Texas Hold'em and other PC games business in China while at the same time adopting a licensing model to license its intellectual properties so as to continue enjoying possible economic benefits of the sector.
Another listed game company Boyaa Interactive International Limited (Boyaa Interactive, 00434.HK) posted a year-over-year decrease of 31 percent in revenue for the first half of 2018. By strengthening the current market share, the company would further expand overseas market and other chess and card games, Boyaa Interactive said.
Email: gaohan@nbd.com.cn
Editor: Gao Han