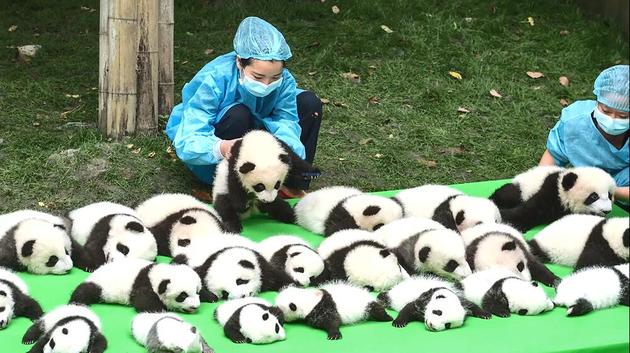 Aug. 20 (NBD) -- The First China Giant Panda International Cultural Week will kick off in Beijing Tuesday.
The week-long event will start with a heavyweight theme exhibition at the China Millennium Monument.
The exhibition will employ photos, videos, VR, plastinated specimens, and artistic works to tell stories about giant pandas' birth, discovery, protection, and returning to the wild in an all-round way, hence displaying harmonious relationship between people and nature.
According to the newest field survey, China's wild giant panda population has grown to 1,864 from 1,114 in the 1970s-1980s, and the country has established 67 giant panda nature reserves, Yang Chao, director of the wildlife protection department of the National Forestry and Grassland Administration, said last Thursday.
The exhibition will be open to the public for free. Interactive activities like "panda classroom" and "panda livestreaming" will also be staged during the exhibition.
Another highlight of the First China Giant Panda International Cultural Week, a worldwide solicitation of image designs for giant pandas will be launched Thursday.
Email: lansuying@nbd.com.cn
Editor: Lan Suying