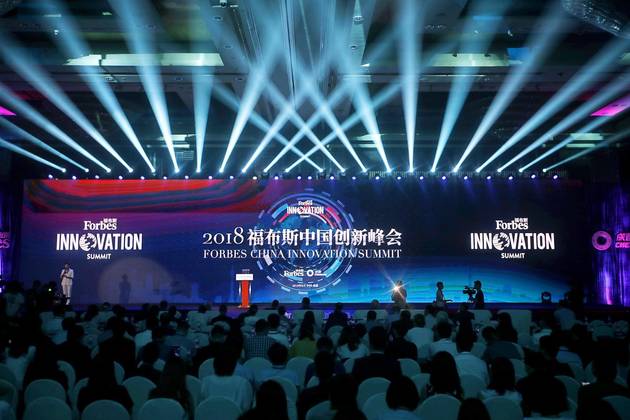 Photo/Zhang Jian
Aug. 16 (NBD) -- Roughly 80 percent of Indian companies with operations in China are profitable and expect their business to grow further in China, according to a survey report. 
Anshuman Gupta, Vice President of Evalueserve Inc., a global professional services provider, made the above remarks at the Forbes China Innovation Summit held in southwest China's Chengdu city Wednesday. 
China, India to see expanded cooperation
Both China and India are growing fast and benefiting from the regional integration, said Russell Flannery, Editor-in-Chief of Forbes China. The two countries are expected to see expanded cooperation.
Indian companies started their journey in China later than their American and European counterparts, but to date, 120 of them have established a presence in the country, Gupta noted.
They are present across multiple industries in China, with the majority in manufacturing, accounting for 37 percent of the total, the survey report "Growing Footprints of Indian Companies in China" co-released by the CII and Evalueserve shows. Other major sectors where Indian companies concentrate on are healthcare, financial services, IT & BPO, telecommunications, logistics and business consulting.
China is a unique market where there are numerous opportunities, said Suneet Puri, country head at Tata Consultancy Services (China).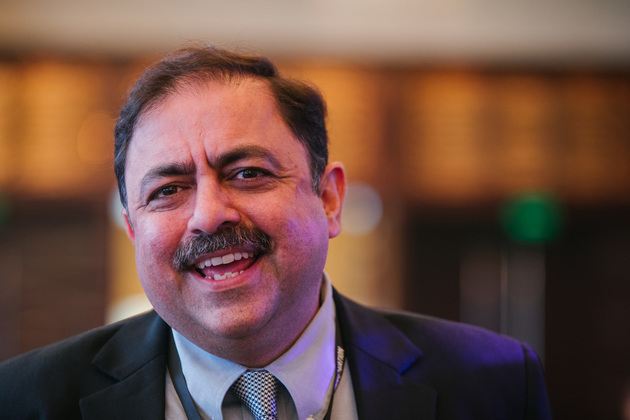 Suneet Puri, TCS China country head (Photo/Zhang Jian)
Tata Consultancy Services (TCS) is a Mumbai, India-based multinational IT service consulting company under global conglomerate Tata Group. It entered the Chinese market 15 years ago, now with a presence in port cities like Shanghai, Tianjin, and Hangzhou.
"China is a world leader in a lot of areas, especially, in the mobile technology. If you look at Tencent and Alipay, they have just transformed the payment system. It (China) is doing exceptionally well," Puri told NBD. India could leverage China's new technologies to be more efficient, more digital, and more productive.
"In my opinion, I think there is strength for Chinese companies in the manufacturing industry, while Indian companies are good at services. If there is some kind of 'marriage' between manufacturing and services, Chinese companies and India companies will get benefit equally by bringing innovation into the service sector which is integrated with manufacturing, for example, smart manufacturing," Madhav Sharma, the CII's head in Greater China, said to NBD.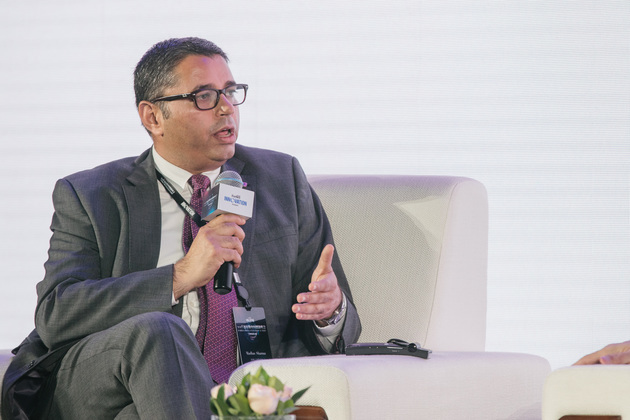 Madhav Sharma, CII's head in Greater China (Photo/Zhang Jian)
"So I think it's a collaborative effort to bring Chinese and India companies together to find a win-win solution in each other's market," Sharma added.
India is also widely opening its doors to Chinese companies. 
The Indian government has launched "Clean India" and "Digital India" campaigns. "Under these initiatives, there are opportunities for companies from China to invest in India," said Sharma. "Chinese companies can take full advantages of India's low labor costs and other superiorities." 
Indian firms to tap deeper into Chengdu
Sherman Lee, CEO of Forbes China, said at the Summit that Chengdu, capital city of Sichuan province, is growing into a global financial city and capital hub. The southwestern city is advancing innovation with technologies, with a special emphasis on new economy. The Internet, big data, and artificial intelligence are being deeply integrated with the real economy in the process.
The city's policy and environment right now is favorable to tech companies, Forbes China's Editor-in-Chief Flannery told NBD. In addition, the city has good talents.
India now has many interactive technology companies that expect to do a business in the provincial capital, but they won't set up offices unless they see huge market potentials or possibility of investment returns in the foreseeable future, according to the CII's Sharma.
Meanwhile, difference in policies at different provinces is a challenge to Indian companies, as they have to meet different standards.
Evalueserve's Gupta also noted what Indian people know about China is that there are many opportunities in big cities like Beijing and Shanghai, and they don't know second- and third-tier cities are also growing quickly and have specific focus of sectors.
To them, Chengdu is better known as the homeland of pandas, so more work could be done to provide them with the information such as where opportunities are and how to get access to those opportunities, he noted.
At the same time, Gupta said that there are a ton of activities happening in India, especially in data analytics, Internet of Things, pharmaceuticals, and a lot of areas there. "If you look at, for example, BAT, which expand extensively in India, so companies in Chengdu could also look at India," he said. He suggested what companies from Chengdu could also have a look at is the private startup ecosystem they have in India now.
Email: lansuying@nbd.com.cn; tanyuhan@nbd.com.cn
Editor: Lan Suying