Aug. 3 (NBD) -- Chinese bulk-buying site Pinduodo found itself under accusation of selling counterfeit and copycat goods, just several days after its IPO in the U.S.
The central and Shanghai market regulators have launched investigations into the complaints, filed by Shenzhen-based television manufacturer Skyworth Group (Skyworth), that counterfeits are sold on Pinduoduo's group-buying platform.
Upon the news, Pinduoduo stock dropped sharply during intraday on Wednesday U.S. time.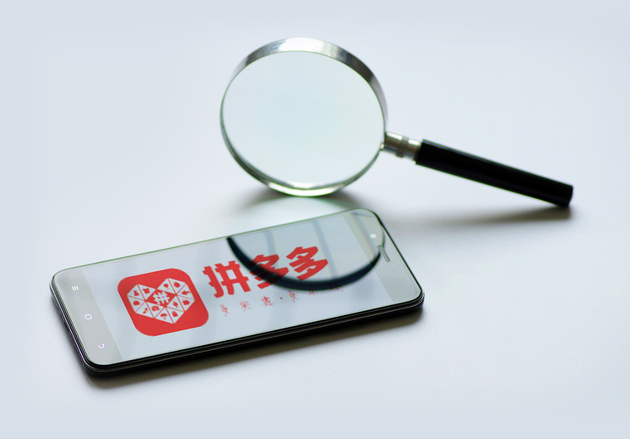 Photo/VCG
Soon after Pinduoduo's stock slump, seven U.S. law firms announced investigations against Pinduoduo on behalf of the platform's investors. The seven law firms are Bronstein, Gewirtz & Grossman LLC, Schall Law Firm, Rosen Law Firm, Pomerantz LLP, Glancy Prongay & Murray LLP, Faruqi & Faruqi LLP, and Law Offices of Howard G. Smith. All of the firms have published shareholder alerts. Rosen Law Firm accused that Pinduoduo may have issued materially misleading business information to the investing public. Pomerantz LLP said the investigation concerns whether Pinduoduo and certain of its officers and/or directors have engaged in securities fraud or other unlawful business practices.
A source at Skyworth told NBD Thursday that the company was collecting evidences about fake and infringing products sold on Pinduoduo's e-commerce platform and considering a lawsuit in due course.
Skyworth Saturday urged Pinduoduo to stop displaying and selling counterfeit products for the first time. Konka Group, another Shenzhen-based manufacturer of electronics products, soon joined Skyworth in the rights protection.
On Sunday, Zheng Yuanjie, a well-known fairy tale author in China, accused Pinduoduo of selling pirated Pipulu-series books.
The rising complaints immediately drew the attention of China's regulators.
The State Administration for Market Regulation stated in an announcement Wednesday that it was paying great attention to the media reports over infringement and fake goods sold on Pinduoduo's bulk-buying site and had demanded the Shanghai Administration for Industry & Commerce to interview with Pinduoduo's management. A third-party platform or its management will held accountable and punished severely if they are found to have violated the law, the authorities said.
Pinduoduo responded later on Wednesday, saying in a statement that it will cooperate with market regulators to further crack down on infringement and counterfeit products sold on the platform.
Pinduoduo also said it doesn't produce one single infringing or counterfeit product and is making great effort to clamp down on fake goods. In 2017, Pinduoduo removed 10.7 million questionable products and blocked 40 million infringing product links, according to the company's statement.
Email: gaohan@nbd.com.cn
Editor: Gao Han