July 31 (NBD) -- According to recent media reports, Lucky Air Co., Ltd., a low-cost carrier based in Kunming, southwest China's Yunnan province, have announced passengers of the airline can now buy extra seats on a same flight for more spacious and private room.
This immediately aroused heated debates among Internet users.
While some said selling available spare seats is helpful to drive up airlines' profits, some regarded it as a wasting of resource and a showoff of wealth on the grounds that some people cannot even afford a single seat.
The bulletin published by the Civil Aviation Administration of China showed the seat occupancy rate of flights was around 80 percent on average and even much lower in slack season for travel last year.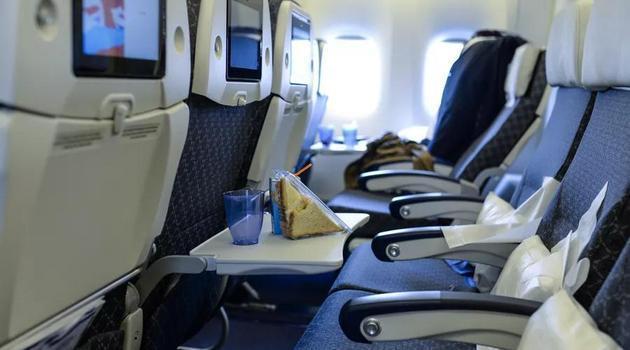 Photo/Shetuwang
Getting nothing relating to the new service on Lucky Air's portal website, NBD contacted the airline via the official customer service hotline, and was told by several staff that they hadn't received any notification about the service.
Civil aviation expert Lin Zhijie said selling extra seats to passengers is a kind of civil airlines' new attempt to deliver personalized services. Such service is not new, primarily available to passengers carrying oversized carry-on luggage like cello or golf clubs in the past. Innovatively extending the service to meet the demand of upscale consumers allows airlines to reap substantial gains from empty seats, Lin noted.
The ancillary services market is currently hotly pursued by airlines facing rising aviation oil price.
According to the International Air Transport Association's quarterly survey of airlines' chief financial officers and heads of cargo, climbing aviation oil prices pushed up airline companies' operational costs and squeezed their operating profits in the second quarter of this year. Around 54 percent of respondents predicted a further increase in operational costs over the next 12 months.
Defined as revenue beyond the sale of air tickets, ancillary revenue can be divided into the following four categories: A la carte features including onboard sale of food and drinks, reserved seating, and pet transportation, commission-based revenue, frequent flyer, and advertising.
Data shows 23 airlines around the world generated 2.45 billion U.S. dollars in ancillary revenue in 2007, and in 2016, 66 carriers lifted that figure sharply to 44.6 billion U.S. dollars. This demonstrates the ancillary service sector has large room for growth.
A research report released by Hua Chuang Securities in February this year shows that ancillary revenue accounted for 5 percent of the total revenue at traditional airlines, and the ratio is 10 percent at major U.S. airlines, 10-20 percent at low-cost carriers, and more than 20 percent at ancillary revenue champions.
An aviation industry analyst told NBD that in the future, airlines will exert all their energies to tap deeper into the promising ancillary service market, and differentiated non-ticket business will definitely be a great profit source.
Email: lansuying@nbd.com.cn
Editor: Lan Suying