July 30 (NBD) -- Strong buying power of Chinese outbound tourists is pushing more payment companies to go after the tax refund market.
In June this year, Chinese tech giant Tencent decided to follow in Alipay's footstep to enter the tax refund race with We Tax Refund, a WeChat mini-program. The WeChat-based real-time tax refund service is now available at a staggering 77 airports in 19 countries and regions.
According to the Annual Report of China Outbound Tourism Development 2018 released by the China Tourism Academy in late June, Chinese outbound tourists spent roughly 115.3 billion U.S. dollars last year, representing a rise of 5.0 percent from the previous year.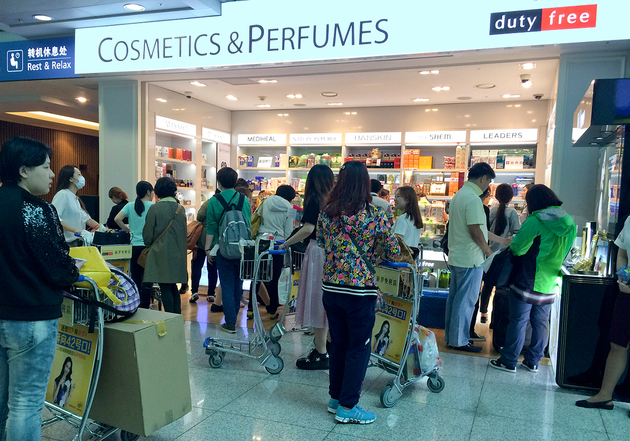 File photo/VCG
Large VAT refund is a major motivator for Chinese consumers to shop in Europe.
According to Swiss tourism shopping tax refund firm Global Blue, Chinese duty-free customers contributed 28 percent of total tax-free sales in Europe in the first ten months of last year. Overseas tourists usually could receive up to 10-12.5 percent tax refund on their purchases in most European countries.
The tax refund proportion is attractively high, but claiming a tax refund is troublesome to Chinese tourists. There exist a lot of issues in the entire drawback process including hard-to-find tax refund counters, cumbersome tax-refund paper forms as well as long-waiting queue. Moreover, the tax refund is deposited in foreign currencies which Chinese tourists have to convert into renminbi. It could mean another round of waiting.
Chinese payment firms' joining the tax refund fray provides great convenience to Chinese consumers as refunds could be processed quicker and deposited in renminbi.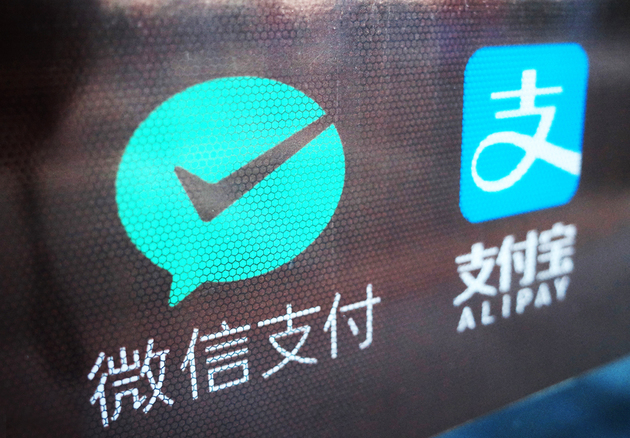 Photo/VCG
Alipay made inroads into the niche sector last year, and is now offering tax refund services in 29 countries and regions around the world, including 14 major airports in Europe and three in Asia. In 17 airports of 11 countries, the tax refund via Alipay could be completed in real time.
The year 2017 also witnessed China UnionPay's foray into the tax refund area. China UnionPay is China's largest card-payment network operator, and has built a presence in the tax refund market of 44 countries and regions. Moreover, the company allows Chinese customers to claim tax refund electronically.
Despite shortened processing time, other issues arise, such as exchange rate loss and handling fees.
Two customers told 21st Century Business Herald there is exchange rate loss when claiming tax refunds via Chinese payment firms.
Tencent Financial Technology and Ant Financial which owns Alipay told the business newspaper they don't charge commission in any form for tax refund services. Another user displayed to the reporter the tax refund page on Alipay, which only shows the amount of refund but without details of the exchange rate standard or handling charges.
Tencent Financial Technology admitted the exchange rate difference indeed exists, and is a profit source for tax refund firms. Tencent Financial Technology and other payment firms, as partners of those tax refund firms, couldn't interfere with that, but some payment firms choose to subsidize customers to offset the loss due to exchange rate difference, the payment firm said.
This summer, Tencent Financial Technology launched a promotion under which Chinese tourists who claim tax refunds via We Tax Refund will receive a red packet randomly.
To payment companies, providing diversified tax refund services in different scenarios is a great way to expand their presence.
Alipay and UnionPay International have launched real-time tax refund service in overseas downtown stores.
In addition, the two companies, plus Tencent, have rolled out tax refund services for returning Chinese tourists. Tencent even expands the scope of tax refunds to hotels. The company said it will do its utmost to offer more ways to facilitate tax refund for Chinese consumers.
This is absolutely great news to Chinese tourists.
Email: lansuying@nbd.com.cn
Editor: Lan Suying