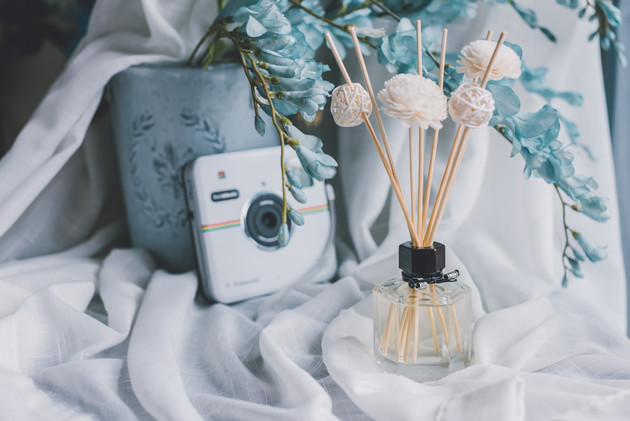 Photo/Shetuwang
Perfume is playing an increasingly significant role in the business growth of luxury brands, especially in Asia, fueled by the emerging middle class and millennial consumers who are pursuing high-end lifestyles.
Louis Vuitton had not been involved in the perfume business for 70 years, but returned to the sector in 2016. Last year, the brand's cosmetics and perfume category reported sales revenue of 42.6 billion euros (49.3 billion U.S. dollars), up 13 percent year-on-year. It was one of the company's fastest-growing categories.
Now, the brand sells its perfumes at about 300 stores globally. On its official Chinese website, Louis Vuitton perfume collections carry price tags that range from 2,100 yuan to 4,300 yuan (308.6 to 632.0 U.S. dollars) each.
"Perfume can help to shape brand images, and some people will become new customers for the brand through buying perfume, even though they don't buy the more expensive bags," he said.
In its 2017 financial year, global perfume producer Inter Parfums Inc netted sales revenue of 591.3 million U.S. dollars, growing 13.5 percent year-on-year. Some brands with perfumes not serving as their traditional business, such as Coach, Montblanc, Jimmy Choo and Lanvin, saw their sales of perfumes grow remarkably in the period.
Luxury brands that operate in various segments, such as Chanel, Christian Dior and Givenchy, have been doing well in their cosmetics and perfume businesses. The sales of their classic signature perfume collections occupy the top of the sales list in the market.
Some smaller brands, such as Jo Malone, Diptyque, Annick Goutal and Creed, specifically operate fragrance products and tend to use natural raw materials.
Jo Malone is a successful case that transferred from a niche salon brand to a well-known commercial brand. Currently, it has multiple boutiques in Beijing, Shanghai, Nanjing, Guangzhou, Chengdu and Hangzhou.
"The popularity of niche fragrances shows that modern consumers are worried about the homogeneity of life and mindset, and they would like to show their personalities through distinctive products," Wang said.
"The younger generations of Chinese consumers have been pursuing high-quality and unique lifestyles, and a large number of them choose salon perfumes to show their tastes and characters," he added.
The Estee Lauder Companies Inc acquired Jo Malone in 1999, before it bought perfume brands Le Labo, Frederic Malle and Kilian. Later, those brands launched their boutiques and cooperated with high-end department stores, and they have been popular in the market.
In the 12 months until June 2017, Estee Lauder achieved sales revenue of 11.82 billion U.S. dollars, growing 5 percent year-on-year. During the same period, its net profit reached 1.25 billion U.S. dollars, climbing 12 percent over the previous year. Fragrance sales rose 10 percent, growing faster than both skincare products and color makeup, according to its earnings report.
In 2017, 8.16 billion U.S. dollars worth of perfume was sold in the United States, the largest market, followed by Brazil, Germany, France and the United Kingdom, according to data from Euromonitor, a market research provider.
In the past five years, China has seen its fragrance sales climb continually. Last year, fragrance sales in China reached 6.16 billion yuan (905.3 million U.S. dollars), up 15 percent over the previous year, Euromonitor said.
It forecasted that the Chinese fragrance market will keep growing remarkably in the next five years. By 2022, perfume retail sales in China are expected to reach 8.69 billion yuan (1.3 billion U.S. dollars), growing 41 percent compared to 2017.
Specifically, premium fragrances saw faster sales growth in China than the lower-priced mass-market fragrances available at outlets. In comparison, mass fragrance sales fell in China in the past five years, Euromonitor found.
From 2013 to 2017, sales of premium men's fragrances grew from 621.9 million yuan (91.4 million U.S. dollars) to 847.6 million yuan (124.6 million U.S. dollars) in China, expanding 36.6 percent over the five-year period.
In the same period, premium women's fragrances grew from 2.69 billion yuan (395.4 million U.S. dollars) to 3.87 billion yuan (568.8 million U.S. dollars), jumping 43.9 percent in five years, according to the market researcher.
Email: lansuying@nbd.com.cn
Editor: Lan Suying