July 18 (NBD) -- BMW has gained the right to buy into Chinese battery maker CATL (300750.SZ) after the carmaker's Chinese joint venture BMW Brilliance struck a deal for potential stake purchase in the world's largest electric vehicle battery producer by sales.
CATL announced Tuesday BMW Brilliance agreed to purchase a 815-million-yuan (121.8-million-U.S. dollar) battery production project from the supplier to make tailored products. As part of a long-term purchase agreement, BMW Brillance will prepay approximately 2.85 billion yuan (425.9 million U.S. dollars).
At the same time, BMW Brilliance is entitled to make an equity investment up to 2.85 billion yuan in CATL if the battery producer plans to issue shares, according to the announcement.
CATL's announcement underscores the ties with BMW Brilliance and sees this cooperation beneficial for deepening partnership with global well-known automakers as well as uplifting the market status and influence of CATL.
RealLi Research's lead analyst Mo Ke said to NBD this is a win-win cooperation, in that BMW Brilliance secures battery supplies and CATL is expected to win trust of more overseas auto giants.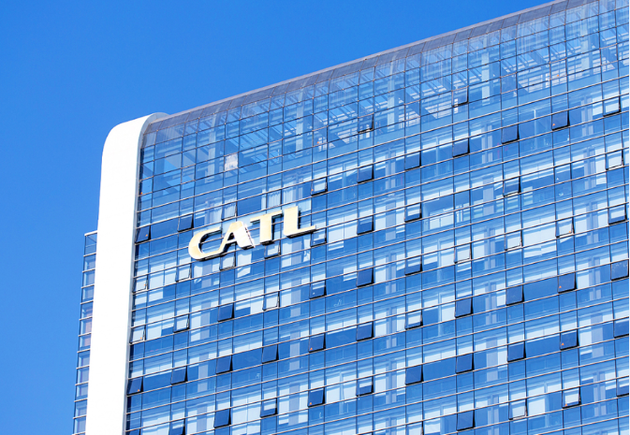 Photo/VCG
CATL keeps expanding the battery production capacity. On July 9 this year, the battery manufacturer announced the plan to invest 240 million euros (277.5 million U.S. dollars) to set up a battery production base and a R&D center for intelligent manufacturing in Germany. The facility is expected to start production in 2021 and reach design capacity of 14GWh in 2022. It is noted that CATL has secured a battery purchase order worth around 4 billion euros (4.6 billion U.S. dollars) from BMW. Some of the batteries will be manufactured at the new facility in Germany.
Mo held that it's inadvisable for electric car makers to change battery vendors frequently as both electric vehicles and matched batteries are not very mature products. Therefore, the binding and long-term relationship between battery vendors and automakers is becoming a trend, Mo explained.
To ride the trend, CATL established an automotive joint venture with Dongfeng Motor Corporation (DFM) and bought stakes in auto companies including DFM and Chang'an Automobile this year.
Coincidentally, CATL's major rival BYD Company Limited (002594.SZ) also entered a strategic agreement with Chang'an Automotive in new-energy power battery production earlier this month.
Mo analyzed that the power battery industry has entered a winner-takes-all era which is characterized with increasingly higher industrial concentration and cut-throat competition. The key for battery companies to maintain their competitive edges lies in and will always lie in offering quality products through constant technology innovation, Mo noted.
Email: gaohan@nbd.com.cn
Editor: Gao Han