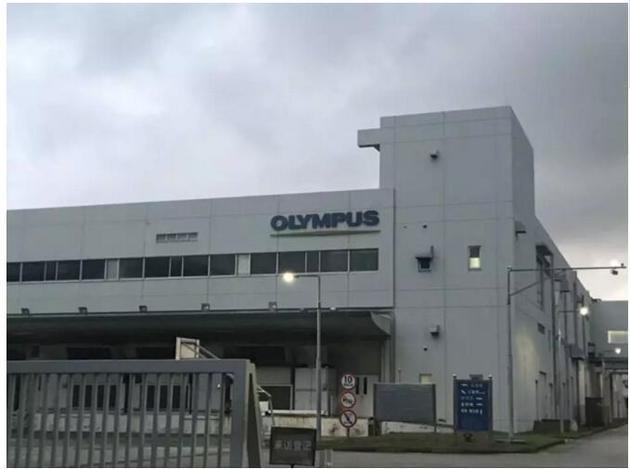 Photo/NBD
May 8 (NBD) -- Nearly century-old Japanese camera maker Olympus Corporation (Olympus) announced the closure of its Shenzhen site on Monday afternoon, according to stcn.com, a financial information portal run by the securities newspaper Securities Times.
NBD later confirmed the report on the site. A factory employee told NBD the company informed them the closure Monday through a broadcast, but so far compensation details haven't been released yet.
Founded in December 1991, Olympus (Shenzhen) Industrial Ltd. is a fully-owned subsidiary of the Japan-based camera maker Olympus, specializing in designing and manufacturing of traditional and digital cameras as well as other products.
Media reported that the company was once a large employer in Shenzhen. But in recent years, no recruitment was seen.
According to a letter issued by the head of the Shenzhen plant to employees on Monday, with the popularization of smartphones, the growth of the digital camera market gradually slows down. The operating rate of the Shenzhen site slipped to only 20 percent of its peak. In addition, as the plant was established 24 years ago, equipment has been outdated. Moreover, export business was slack. Therefore, the company decides to shut down the plant.
NBD noticed that the company was hit hard by the 2011 scandal that it admitted it had been hiding losses going back more than 20 years. It led to a dive of over 70 percent in share price within three weeks after the exposure of the scandal as well as the arrest of several Olympus executives.
In order to seek redemption after 2011 scandal, Olympus secured investment from Sony, which became the camaer maker's largest shareholder with around 10 percent stake. Subsequently, it teamed up with Sony to develop new medical equipment for business turnaround.
According to its 2017 annual fiscal report, Olympus' medical business kept expanding in America, Europe and China, generating operating revenue of 575.3 billion U.S. dollars, making up 76.9 percent of its total. In contrast, its camera business only produced 65.6 billion U.S. dollars in revenue, accounting for only 8.8 percent of its total.
Past few months saw a string of Japanese camera makers shutting down their businesses.
In October 2017, Nikon shut down its digital camera factory in the Jiangsu province China, laying off about 2,200 employees. Three months later, it discontinued camera sales in Brazil.
Cassio, too, announced plans to exit the compact camera business this April.
Just like Olympus, these giants also blamed the rise of smartphones for the falling sales of digital cameras.
According to statistics provided by the Camera & Imaging Products Association, shipment of small digital cameras surpassed 100 million units in 2010, but the number plunged to 12.58 million units in 2016.
Facing with great challenges, camera makers are seeking for transformation. For example, Leica, Carl Zeiss AG and Sony are teaming up with smartphone makers like Nokia and Huawei to improve smartphone cameras with their professional optical technology.
Email: tanyuhan@nbd.com.cn
Editor: Tan Yuhan