Apr. 11 (NBD) -- China's listed tire maker Qingdao Doublestar Co., Ltd. ("Qingdao Doublestar") made an announcement Tuesday saying that its controlling shareholder Doublestar Group and its subsidiary Xingwei Korea Co., Ltd. (Xingwei Korea) have signed an equity transfer agreement and shareholder agreement with South Korea's second-largest tire maker Kumbo Tire and its creditor representative Korea Development Bank.
Under the terms of the agreements, Xingwei Korea will invest 646.3 billion won (606.9 million U.S. dollars) to buy a 45 percent stake (129,267,129 shares) of Kumho Tire and become the controlling shareholder of the debt-laden tire company, according to the announcement.
This means the deal, which is viewed as the largest overseas acquisition in the history of China's tire industry, has been almost finalized after several twists and turns, a source close to Qingdao Doublestar told NBD.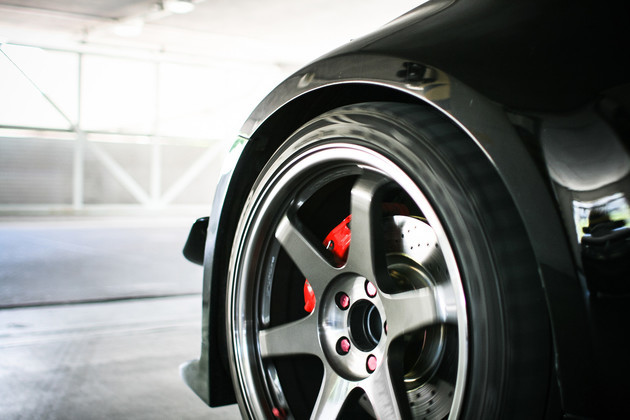 Photo/Shetuwang
Tough purchase process
As early as the beginning of last year, Doublestar Group and its subsidiary began to approach Kumho Tire for the bidding. After beating more than 10 other bidders including Continental AG and Michelin, Qingdao Doublestar's subsidiary Qingdao Xingwei Equity Investment Fund signed a deal with Korea Development Bank to pay around 955 billion won (896.7 million U.S. dollars) for a 42.01 percent stake in Kumho Tire.
However, things changed with Kumho Tire's release of its fiscal report for the first half of 2017, in which the company said it lost 50.7 billion won (47.6 million U.S. dollars) in the period. Under that circumstance, Qingdao Doublestar lowered its offering price by about 16 percent to 800 billion won (751.2 million U.S. dollars). Subsequently, Kumho Tire's creditors rejected the Qingdao-based company's offer and the deal was terminated.
The signing of the recent agreements came unexpectedly. The source close to Qingdao Doublestar explained gaining a firm foothold in the Chinese market is critical to help Kumho Tire improve its business performance, and that's why the debt-stricken tire maker's creditors chose a Chinese shareholder for the company. It was known that the South Korean tire maker's dramatic performance drop in recent years was largely due to its falling sales in China.
Horizontal competition a big challenge
Qingdao Doublestar said in the announcement that after the deal is closed, the company will face horizontal competition with its controlling shareholder Doublestar Group in some business sectors.
According to reports, Kumho Tire has eight plants around the globe, with four located in China. The company's production capacity in China, standing at 30 million tires annually, accounts for about half of its total.
In a statement last week, Kumho Tire said its brand will be retained and its management team will remain independent after the completion of the deal, just as the same as Geely's practices in its Volvo case.
In response, Doublestar Group said that as Qingdao Doublestar has a huge capital need for business development and operations, the purchase of Kumho Tire stake will be funded by Doublestar Group and other investors. Doublestar Group has pledged to get rid of horizontal competition in no more than five years after the completion of the transaction through a series of legal means including but not limited to asset injection.
In fact, Qingdao Doublestar mainly focuses on the TBR tire business while Kumbo Tire mostly produces tires for passenger vehicles. The two brands have their different business focuses, and will supplement each other's development, an insider with Qingdao Doublestar told NBD.
Email: lansuying@nbd.com.cn
Editor: Lan Suying