Apr. 9 (NBD) -- Shared WiFi products like WiFi Master Key were pushed to the cusp of public opinion over risks concerning personal information security, following a notice of criticism issued last week by the Network Security Management Department under the Ministry of Industry and Information Technology (MIIT).
The notice said that technical analysis shows WiFi-squatting mobile applications are suspected of invading others' networks and stealing private information for sharing passwords of WiFi networks accessed by users.
The MIIT's probe began after a report by CCTV's Economy 30 Minutes that claimed WiFi Master Key could easily steal WiFi network passwords in places ranging from personal housings and shopping malls to key financial bases.
In response, LinkSure Network, operator of WiFi Master Key, said the working principle of WiFi Master Key is to share WiFi hotspot resources, rather than cracking passwords. The company has been always paying great attention to password protection, and has set up a dedicated working group to optimize the existing solutions continually, according to LinkSure Network.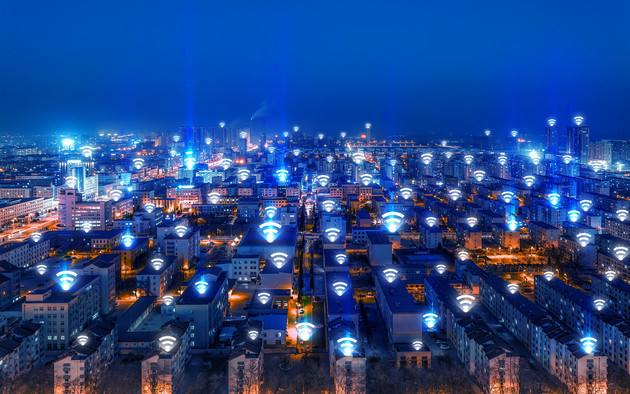 Photo/Shetuwang
It is noteworthy that WiFi Master Key was listed along with Didi Chuxing, Uber, and Airbnb as typical sharing economy models in the Report on China's Sharing Economy Development 2016 co-issued by the Information Research Department of the State Information Center and Sharing Economy Working Committee under the Internet Society of China. Moreover, LinkSure Network was included in the list of China's Top 100 Internet Companies in 2017, and the company's valuation reached 7 billion yuan (1.1 billion U.S. dollars) as shown in the list of Hurun Greater China Unicorn Index 2017.
Though WiFi Master Key is regarded as a sharing economy model, it remains controversial whether users are allowed to discretionarily use WiFi networks of other people, Lu Zhenwang, e-commerce expert and CEO of Shanghai-based Wanqing Consultancy, said to NBD.
Senior e-commerce analyst Li Chengdong noted that different from other typical sharing economy models like shared bikes, shared WiFi sometimes won't notify owners when their networks are being used by other people.
In fact, in addition to concerns about information security, shared WiFi operators faces difficulties in making profit by leveraging their user traffic.
According to information at LinkSure Network's portal, WiFi Master Key has covered 223 countries and regions and gained more than 100 million users overseas as of October 2016, with the number of daily active users surpassing 20 million.
An internet observer said to NBD that he was once reached by a product manager who claimed his shared WiFi application had more users than WeChat.
The strong user base was built amid the huge demand in third- and fourth-tier cities, Lu Zhenwang stated.
Li Chengdong held that with the network upgrading and technological advancement, capitalizing on shared WiFi products will become more difficult. As the price of network service goes down, many people that installed shared WiFi solutions for fun at first would download the application, he explained.
In a previous interview, Chen Danian, founder and CEO of LinkSure Network, acknowledged the challenge, saying that making money is not his top priority at present, but he will make every effort to prevent the company from losing money. The company's primary goal is still to provide free network access services to users. In his viewpoint, connecting people and scenarios will be the next development direction of WiFi Master Key.
Cao Lei, director of the China E-Commerce Research Center, explained to NBD that the business model of shared WiFi can be classified into three types: first, cooperating with e-commerce platforms and directing user traffic, second, conducting precise marketing based on user behavior analysis, and third, launching data products based on data harvesting and analysis.
According to him, shared WiFi might have a prospect if there is a great profit model, but the increasingly strict supervision could also pose a challenge.
NBD tried to reach out to LinkSure Network via e-mail for comments on information security concerns and profit model, but no response had been received by press time.
Email: lansuying@nbd.com.cn
Editor: Lan Suying