Dec. 28 (NBD) -- China will extend the exemption of purchase taxes on new energy vehicles (NEVs) from 1st January 2018 to 31st December 2020, according to the announcement released by Chinese authorities on Wednesday.
The tax exemption policy first rolled out on 1st September 2014, and was set to expire at the end of this year. 
Yan Jinghui, an auto industry analyst, told NBD that the new measurement will encourage the consumption of NEVs.
Yan further pointed out that the tax exemption is aimed to drive the growth of automotive market and stimulate the consumption, in the purpose of pushing NEV manufacturers reduce the cost and improve their technology, so as to realize a virtuous circle in the entire industry.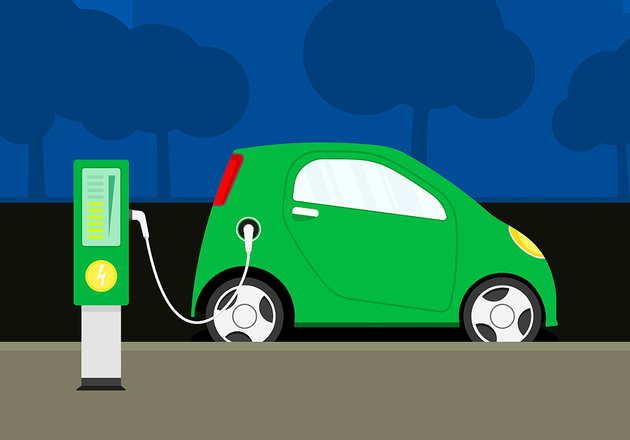 Photo/VCG
According to the announcement, new NEV models eligible for the tax exemption should meet a set of technical, quality, safety and efficiency standards and some technical thresholds concerning battery density and energy consumption are raised.
Some analyzed that the majority of existing NEV models will meet the new standards, while about 10 percent need upgrading. In general, new raised standards will have little impact on NEV enterprises.
NBD noticed that NEV policies were issued from the supply-side perspective, aiming to upgrade technological level through raising the requirements on car makers. The tax exemption policy, by contrast, focuses more on the consumers' demands, aiming at boosting NEV sales and enhancing the development of automotive industry. 
From 2017 to 2018, the NEV subsidy will be reduced by 20 percent compared with 2016, with a decline of 40 percent in 2019-2020, according to the government's NEV subsidy policy announced in 2015.
The reduction of subsidy will no doubt lead to cost rise which will either be absorbed by the manufacturers or be borne by customers.
Consumers need to pay for three kinds of fees when they purchase a new traditional fuel vehicle, said Yan Jinghui, noting that despite of the subsidy reduction, customers still enjoy a higher preferential margin buying NEVs than traditional oil-fueled cars.
The exemption of purchase taxes will further enlarge the market size and enable enterprises to expand the production scales with cost reduction, and to produce better products to open up the NEV market as well as attracting consumers, Yan added.
Data shows that in the first 11 months of 2017, the NEV production reached 639,000 units, up 49.7 percent year on year, and the sales grew to 609, 000 units, increasing by 51.4 percent compared with the same period last year .
The growth rate of NEVs during the first 11 months of this year met the expectations, said Xu Haidong, assistant to the general secretary of China Association of Automobile Manufacturers. Based on the growth rate, the sales goal of 700,000 vehicles in 2017 will definitely be achieved, noted Xu. 
He estimated that NEV sales are expected to reach over 1 million vehicles in 2018.
Email: zhanglingxiao@nbd.com.cn
Editor: Zhang Lingxiao