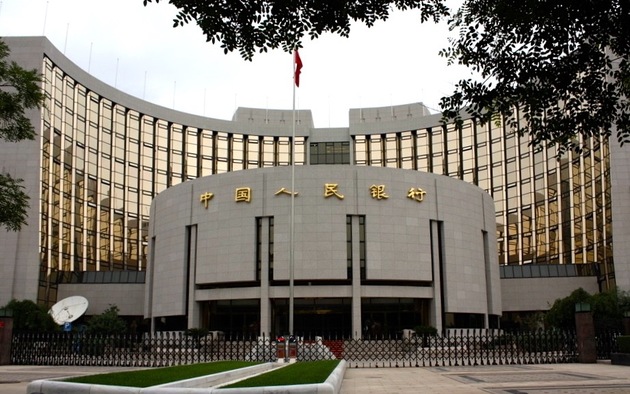 China reiterated Monday that it will stick to its opening up policy and "going out" strategies, facilitating investment abroad while guarding against risks, according to a government statement.
The nation will adhere to outbound investment management policies that allow enterprises to make its own decisions in accordance with the market situation, international practices and government guidance, said the statement.
The record-filing system will be the main means of managing outbound investment and authorities will verify some enterprises' outbound investment projects in accordance with relevant regulations, said the statement.
Outbound investment has grown quickly in recent years and played an important role in deepening mutually beneficial cooperation between China and other countries as well as promoting the restructuring of the domestic economy, said the statement.
The statement was jointly released by the National Development and Reform Commission (NDRC), Ministry of Commerce(MOC), the People's Bank of China (PBOC) and the State Administration of Foreign Exchange (SAFE).
Chinese banks' net forex sales nearly halved in October to 14.6 billion U.S. dollars compared to September, as capital outflow pressure eased, according to official data.
Earlier this month, a SAFE statement said October saw less capital outflow pressure, citing such factors as reduced seasonal demand for forex purchases, increased overseas investment in the domestic bond market and a larger trade surplus.
China's foreign trade surplus rose 17 percent month on month to 49.1 billion dollars in October, customs figures showed.
As China's economy has further stabilized in recent months and its structure continues to improve, cross-border capital flows will remain stable in the medium and long term, the SAFE statement said.
The country's manufacturing sector expanded at its fastest pace in more than two years in October, while fixed-asset investment rose 8.3 percent year on year from January to October, higher than market expectations of 8.2 percent.
Supported by the growth momentum, the Chinese currency, the renminbi or the yuan, appreciated against the U.S. dollar Monday after sinking to its weakest point since June 2008 Friday.
The central parity rate of the Chinese yuan strengthened 126 basis points to 6.9042 against the U.S. dollar, according to the China Foreign Exchange Trade System.
The yuan's exchange rate will continue to be kept basically stable at a reasonable and balanced level, Yi Gang, deputy governor of the People's Bank of China, the central bank, said in an exclusive interview with Xinhua.
Accelerated economic growth in the United States, Donald Trump's victory in the presidential election and stronger expectations of an interest rate hike by the Federal Reserve have already caused the dollar to rise in value against most other major currencies since October.
Yi noted the yuan has weakened just 3.5 percent against the dollar, much milder than other currencies such as the Japanese yen, the euro and the Swiss franc, which have weakened 10.5 percent, 5.8 percent and 4.2 percent, respectively, against the dollar since October.
Data also showed that the yuan has strengthened against other major currencies since October, he added.
"I believe capital that has flown from China will return in the future," said Yi, citing China's abundant foreign reserves, huge market and strong business environment.
If depreciation pressure is seen persisting, the authorities may move to strengthen supervision on capital outflow, but that does not necessarily mean a halt of outbound investment, said China International Capital Corporation Limited in a report Monday.
Projects involving regulatory arbitrage will be examined and verified more strictly, said the report.
Editor: Li Jia