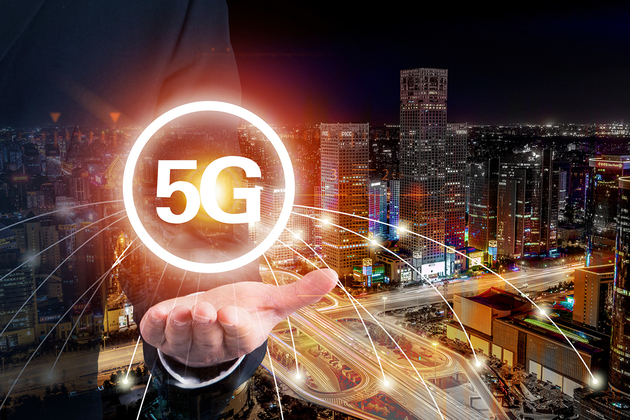 Photo/Shetuwang
Oct. 8 (NBD) – 5G technology is one of the hottest topics at the fifth World Internet Conference opened at South China's Wuzhen on Wednesday, as the commercial use of the new technology is approaching.
During the conference, tech leaders gather to showcase products in the digital field and discuss the bright prospect of the next generation of mobile telecommunication.
China's three mobile operators all highlight trial products and services of 5G telecommunication networks as a key part of their displays.
China Mobile teams with smartphone giant Huawei to conduct the first 8K VR broadcast based on 5G network, while China Unicom displayed 5G application in rescue drones and smart city brain.
China Telecom's Zhejiang branch set a number of 5G base stations on a Wuzhen street, where the peak internet speed can reach 1.7 Gbps. The speed will shorten downloading time of a 4K movie to less than 1 minute, while it takes about 15 minutes with 4G.
Operators around the world is forecasted to spend 5 trillion U.S. dollars in developing the next generation network, CEO of GSMA John Hoffman said, adding that the global mobile industry is worth about 3.6 trillion U.S. dollars last year, the figure to hit 4.6 trillion U.S. dollars by 2022.
Currently there are 800 million mobile internet users in China, and according to Hoffman, the number will reach 1.1 billion by 2020.
Moreover, 5G networks will cover 40 percent of global population by 2025, and China is expected to be the biggest 5G market acorss the world.
Eyeing the huge market, Qualcomm, the leading manufacturer of wireless communication products, is actively participating in 5G deployment in China.
Currently, one in every two people owns a smartphone, and more people will own mobile devices with the promotion of 5G, which will bring limitless opportunities, said Steve Mollenkopf, CEO of Qualcomm, at the conference.
Impressed by the high speed of 5G networks, Pony Ma Huateng, CEO and chairman of the board of Tencent, said the company is mulling over developing a VR version of WeChat, the wildly popular social media platform in China. He predicted there probably will be a lot of mobile VR devices in future World Internet Conferences.
Email: limenglin@nbd.com.cn
Editor: Li Menglin